In the midst of #TheseCOVIDtimes, I've got so much gratitude, so much inspiration…as we embark on this 7th month, I'm taking the time to reflect. Join me on my journey!
Day 3: Crafty friends & the long game
It's my birth month tradition. I plan new things to do with friends. That particular year, I wanted to learn to make bar soap. And then things got out of hand.
Several of my friends are quite crafty – Kim made soap, Gina made foaming hand soap, Karen wanted to try bath truffles (aka bath bombs), and Vicki made lotion. I started making my own laundry soap off a recipe from #cousinJim. That year, maybe 2015, started this.
Kim had mastered the art of soap making, and I had seen a post in Facebook somewhere for "Citrus Brine Soap" – that scent is right up my alley. Florals, not my thing, but citrus – it's so…. Sunshine! It makes me happy. We made this first, and then decided we should make soaps as Christmas presents. We'd make a batch, and split the results. She'd make some one her own – scents I didn't do well with – as would I. We'd trade. I gifted mine to regular clients, friends & family. Something homemade, from the heart, and little #AmberMoonMagic mixed in (I'm an energy worker, Reiki Master – I can do that).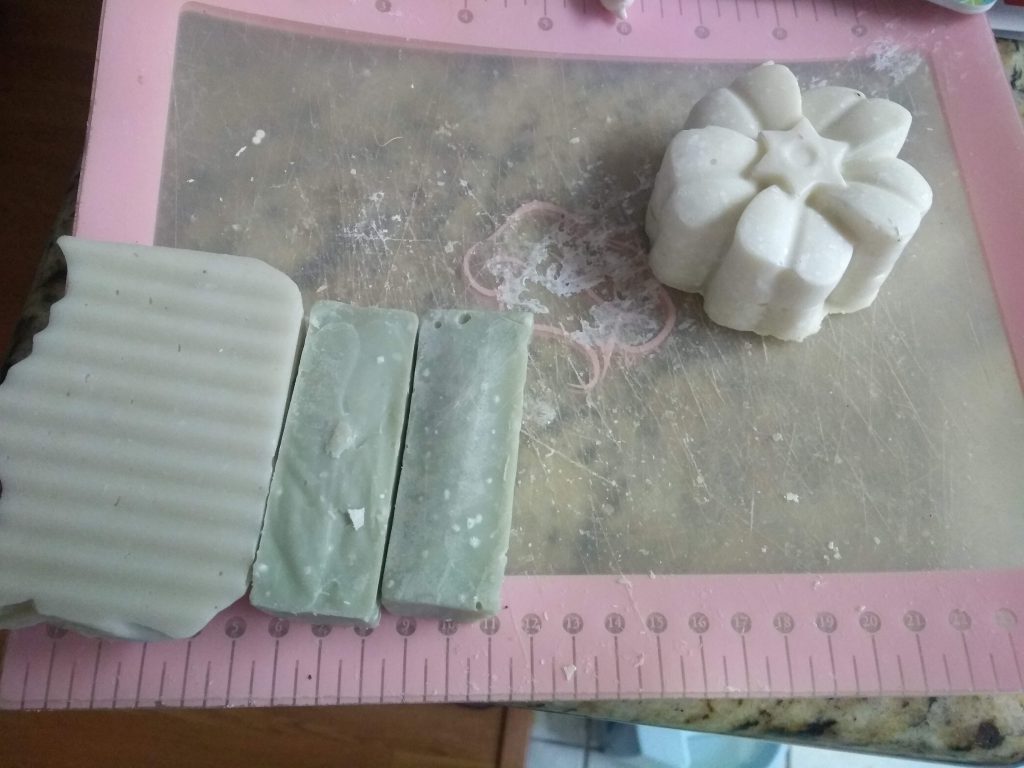 Four of us braved the attempt at bath truffles, and, well, they… fizzled… and fizzed, but sank like a rock. Then Karen did more research, found a different recipe, and just she & I tried it. It worked. Lots of learning in that session as well, but we had room to play, explore & be more curious. Again, I gave these away, or at least the ones I didn't use, as gifts. This tradition has continued, although it's a little bit more time intensive than soap making.
The foaming hand soap came along somewhere after that. Very easy to make, very cost-effective, and again the scents that I want. As much as I wash my hands as a massage therapist, I was also able to make it much richer so it dried my hands out less. Oh, wait, it didn't dry my hands. It even moisturized them. Thank you Gina!
Laundry soap happened about this time too. I got tired of paying almost $20 for your 96 load bottle, fragrance free. I figured if I can make all this other stuff, I can make this too! #cousinJim provided the recipe, it makes 5 gallons, unscented, and works. As much laundry as I do with massage therapy – it's a BIG savings. And I feel good as I know what exactly goes inside.
And then there was The Lotion. A rich, creamy, preservative-free lotion. This came from my client-friend Vicki, who makes her own cuz of her really dry skin. I now travel with this lotion, and ran out on one vacation – my hands and feet were very very very unhappy with me. They just drink it in. Now, both #cousinAmy and I carry some with us on our travels. Lesson learned. 
Can I tell you how nice it is to make your own lotion, your own scent, and have it be so good that people ask for it? I have just made two batches as I've been working on this post. I have given away as samples the friends for feedback. Scent: Lemon Basil. Yep. It's awesome.
"This product is AMAZING! It is like a hydrating treatment and super emollient. I give this lotion 5 stars." – Melissa.
 "It's so nice! I love that so little goes so far. I'm having to get used to that. And my skin feels wonderful after I apply it, and it stays feeling good all day! 
 It really moisturizes." – Gayle
"Love it! Light crisp scent, very hydrating and emollient. My hands and feet are loving it. My hubby's feet are loving it too!" – Valerie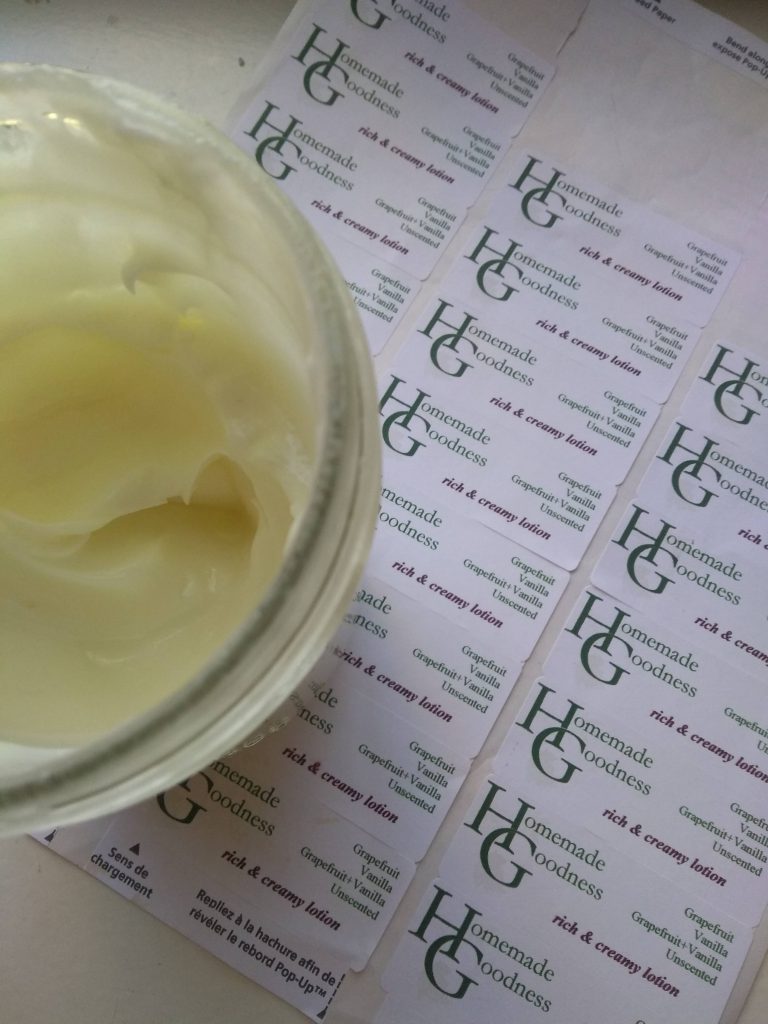 So this brings me to the diversity of what I am able to bring an income during these challenging & invigorating times. Because I've been in fitness & wellness for almost 30 years now, and have diversified what I do, I've been able to stay open (virtually), and enabling myself to work the long game. What I do is very physically demanding, and we know that being on the computer is also not my thing. Blogging, writing, even this – it's a challenge. I voice type as much as I can, but I still need to edit. 
So if I can start selling this stuff, this Homemade Goodness, it allows me a new income stream. If I didn't have my friends that were already into making stuff at home, and been doing it for several years on my own now, I would not even have thought of this. Getting this up and running will take a little bit of time, but that's what the long game is about.
Thank you, my friends & cousins, for your inspiration.