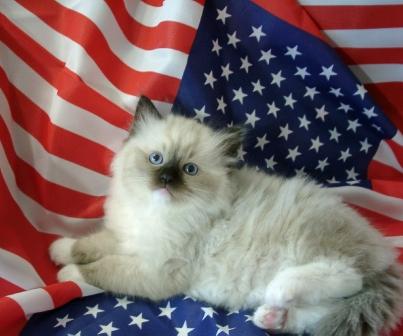 Times certainly flies when you love what you do! And I love ALL that I do! Thank YOU for allowing me this privilege.
In this post
Studio Closings
Welcome to technology
New Offering: Run Form Analysis
Custom Bike & Tri Jerseys/Jackets
Pampered Chef – mid-season items
Studio Schedule
I'm getting this out a bit early since there's a long weekend that overlaps from June into July.
Studio closings
I'm taking July 4 off… it is a holiday, after all. I've got my Tuesday peeps moved to Monday, so its all good. Finding an open slot that week might be a challenge if you are looking. I do my best to keep my online scheduler as up to date as possible, but please ask if you're looking for a slot and not seeing one. Some times there are "hidden" ones that the program doesn't see becauses I've asked it to allow 15 min between appts. That said, if I've got a Pilates & Massage back to back, I don't always put a break in there with my weekly clients.
The Studio will also be closed August 10-14, 2017, as I'll be traveling to & from USA Triathlon Nationals, and competing. I'll be posting on the Amber Moon Studio FB page as the event progresses. Please like the page to get up to date info on my race experience! I'll also send out a post when I get back, with details of my experience.
I will also be closed/off on Labor Day, but that's a Monday so won't affect much.
Welcome to technology!
I'm working on getting my client daily notes moved over to the online scheduler database. Yep, it can do that. Please be entertained as I work on getting this set up and getting notes in when you come for your appt. I'll be using my Kindle for this to save my thumbs – it takes a bit longer to pull stuff up. Using the iPhone this much will be no bueno for said thumbs. This means I'll not have to spend time pulling client files each week. That's more time I can spend playing with FluffyFluffys! For those of you that keep sessions on your account, these sheets will be pulled and placed in a binder.
New offering: Run Form Analysis

For my athletes & recreational runners alike. the session starts off w you on the treadmill, making a video taping your form while running. We then hop you off the treadmill, and look at various aspects of your form, and give you either neuromuscular re-education exercises or some specific strength exercises. If you do these before your run on your own, you'll start to notice a change in form quickly. I work to make you more efficient, and in that efficiency, it all becomes easier. If you want to book your appointment, you'll find it under "Amber Moon Athletics". Its a 30 minute session, and I try to keep it at 3 things to work on at home. I'll even send you an email detailing what your "homework" is! I strongly recommended to do a session about once a month, so we continue to improve your form. Cost: $45/30 min.
Custom Bike & Tri Jerseys/Jackets
I am working on getting Custom Training wear for the Studio. If you are interested, please let me know ASAP, as I will need to put the official order in before long. I am currently looking at getting TOPS… pretty much any top is covered (specifically, Cycle Tops, Equine; Cycle Tops, FS Pro; Cycling Top, Velocity; Jackets & Vests).  I'm working to get the final details on this part before we order. Colors are going to be in the sunset spectrum to go w my logo – red, yellow, amber, etc. I want them to be highly visible when my athletes are out on the road… safety first! Even if you're not an athlete, there are jackets! If you scroll down on individual items, you'll see prices (15-24 qty price). Please ask if you have questions!
Pampered Chef

We've got new mid-season products available (PDF file – 2017 Summer Helper by Pampered Chef – 1) AND I've got a show closing on July 15.  New Ice Cream Products shown above… Cold Press Coffee maker below.  Want to see the full catalog? Yep, its virtually online! No trees were killed to get this to you! Since I've not got a website, please send me your order by email/text/PM.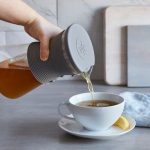 Studio schedule
I'm shifting things around to accommodate my training, to keep my sanity, to keeping my work days to 10h from start to finish. I'm including all my teaching/coaching so you understand why I'm shifting my schedule. The pool that I swim at currently opens earlier (ahhhh summer), so my lunch/swim time on MWF will shift a bit again once school starts. Please understand if I say no to an appt outside of these times, there is a reason. Note: not all hours within my days are open for appts… some are my training, lunch, etc. I'm also trying to create a larger block of time where I'm actually able to study. I've got this CST Techniques test still sitting here, waiting to be passed.
At the time of this post, here's my current schedule:
Mondays – closed for clients – I need a day in the office!
6:30-7:15p Track for Austin YTri
Tuesdays – 5:30a-4p
5:30-6:45a Track for Austin YTri
Studio hours: 8a-4p
Wednesdays – 10:45a-6:30p
10:45a-12p Viniyoga at the Y
5:30-6:30p Pilates at the Studio
Studio hours: 2:45-5p
Thursdays – 5:30a- 4p
5:30-7a Bike Intervals on Trainer for Austin YTri
10-11a Pilates at the Studio
Studio hours: 10a-4p
Friday 5:30a- 3p
5:30-6:45a Run Coaching for Austin YTri
Studio hours: 8a-3p