It's August, that means only 2 more months of the Dog Days of Summer. But, you know, at this house, it's the Cat Days. Cuz when one of them lays on you, it feels like you're outside! hahahahaha! Fluffys & their lil hot bodies! I'm learning to distinguish which cat is laying on me at night by the amount of heat they generate. Pinto is the hottest.
To my cyclists out there that are looking to add to their workout, I'm now offering the Thursday 530a Bike Intervals on Trainers thru the Studio instead of the Y. Come join us! Contact me for pricing.
For August, I'm doing a test run and opening up a little bit of my Monday late afternoon from 245-5p, therefore matching Wednesdays schedule. Also opening up Thursday before Pilates class for 1 client – either 8 or 830a. We'll see how it goes.
In this post: 
Training for the Road Race season starts NOW!

Prepping for Triathlon nationals

Final call: Custom Bike & Tri Jerseys/Jackets

Plumeria for sale (donation to Austin Dog Alliance)

Pampered Chef – to be discontinued items & Fall catalog update

Tower Garden Times

Studio Schedule & Closings
Training for the Road Race season starts NOW!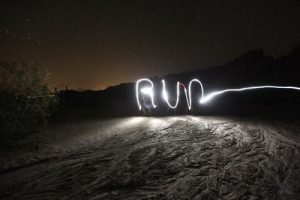 The cool running of winter, that I love, starts NOW if you want to do any 10k, half or full marathons. You want to go in ready to be your best that day. Last winter was quite successful for the athletes that I coached, and I'm looking forward to seeing what they can do with all the awesome running going on this summer. I can work you into the Northwest YMCA programs, or I can create a running program just for you. First step: Ask me to help you! Second step: Schedule your Run Form Analysis.
Prepping for Triathlon nationals: Don't Tread on My Tri
I finally got to swim in Aquarena Spring (aka Spring Lake). Gotta tell ya, that was a little slice of heaven. ahhhhhh… and then I biked & ran afterward. It was about half the distance of what I'll be doing in Omaha on August 12, but a good test. I feel like my training is on target. I appreciate your patience as my training sometimes makes me tired when I'm working with you. Should I tell you what's after Nationals??? nah…
Final call: Custom Bike & Tri Jerseys/Jackets
Last day to put in orders for the jerseys & jackets is August 7. They seem to be running pretty true to size if you want to order and didn't make it to the Sizing Kit Tri On days. I don't have the design yet, but starting to work with Voler to make that happen.
Plumeria for Sale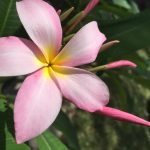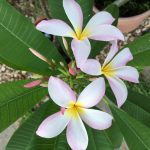 My vet sells plumeria plants, seeds & seedlings, with the proceeds going to the Austin Dog Alliance. I'm helping her out and pimping them here. Plants – $20-25; seedlings – $5; packet of 10 seeds – $5. Plants are a variety of colors, and the seedlings/seeds are a mystery. She's got a plumeria addiction, and they cross pollinate. If you want the donation for your tax write off, please send email me your receipt prior to delivery/pickup. Otherwise cash is preferred. I only keep a few in stock, so let me know what you want something so I can make sure it is here.
Pampered Chef – discontinued/restyled items & Fall catalog update
It's out! The list of to-be-discontinued or restyled items. I've got a Show going on Aug 2, so if you want anything, please let me know ASAP. Without a direct PChef website, I get to put things in manually. I'm ok with that.
PC Discontinued/Restyled Products Summer 2017
I've earned several of the new season products for Fall 2017, and they're supposed to be shipped mid-August. I'll probably do some demos online, but if you want to see them in person, let's PLAY!  I've created a private Facebook event just for the new catalog debut. Please let me know if you want to be added – I can do email on FB too! I'll have a show going in on Sept 1 for any new items you need & want. Stay tuned for more!
Tower Garden Times
It is hot here in Texas, the end of July is just the beginning of the next 60 or so miserable hot days.  How is your garden doing?  I'm having to fill my tower garden tank 1-2 times a week at this point with the timer set to water every 15 min.  She is a very happy garden and just gave me my 1st harvest of yellow cucumbers.  It was so green and lush, I didn't realize I already had some to harvest!  If you compare my regular planters I started at the same time you can really see the difference.   I missed one evening of watering when I was sick.  No cucumbers yet on these plants.   I wish you Happy Gardening!  ~Kim (my social media guru)
Want more info on the Tower Garden? Visit Tower Garden website, send me an email, give me a ring!
Studio Schedule & Closings
School's starting, but my schedule seems to be staying the same. For once. I like the schedule I'm currently on!
Closings – Nationals (8/10-14), Labor Day (9/4), CST workshop (10/4-11)
Mondays – 2:45-7:15p
Studio hours: 2:45-5p
6:30-7:15p Track for Austin YTri
Tuesdays – 5:30a-4p
5:30-6:45a Track for Austin YTri
Studio hours: 8a-4p
Wednesdays – 10:45a-6:30p
10:45a-12p Viniyoga at the Y
Studio hours: 2:45-6:30p
5:30-6:30p Pilates at the Studio
Thursdays – 5:30a- 4p
5:30-7a Bike Intervals on Trainers (now an Amber Moon Studio offering! Come join!)
Studio hours: 8a-4p
10-11a Pilates at the Studio
Friday 5:30a- 3p
5:30-6:45a Run Coaching for Austin YTri
Studio hours: 8a-3p