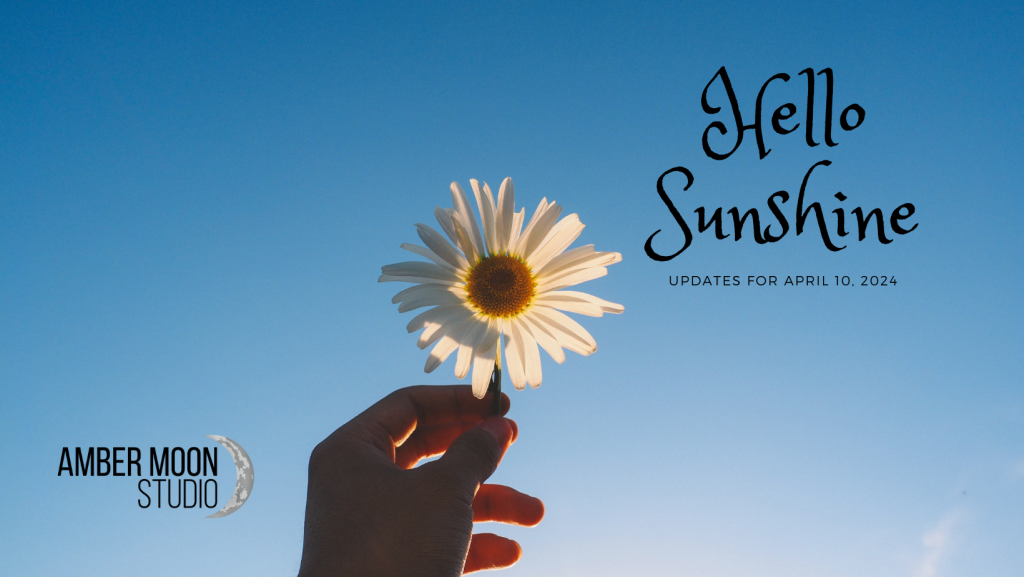 What? April? Wait a minute…!!!!
It's been 4 months since I got my bionic knee. I'm finally beginning to feel like myself. I've gone from 4-5 medical appointments per week down to 1 or 2. Sometimes none. I've got energy for other stuff now, like house work, gardening, picking up more client sessions, you know, Sharon things.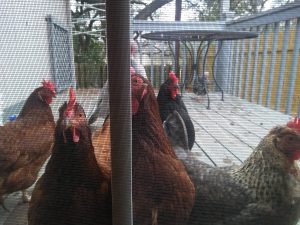 Knee still a bit more stiff than I'd like, and I'm able to get out on the mountain bike for 20 minute rides a few times a week. Also starting to add walking in, now that we are figuring out the fibula. And arm crank (bike for the arms) a couple days a week for variety, and to get me ready for outdoor swim season. Plus lots of rehab strength training still going on.
I finally got a decent garden in the ground, in pots, and in the tower garden this year. Also trying straw bales. Took a lot of work initially, and grateful for the help from Amy, #cousinextraordinare.
I've got a new back of chicklets in the incubator at the moment. My youngest chicken is 2yo now – the others are 4. It's time to add some new blood. And it's time for those cute little peep-peep-peeps!
Studio closings
I'm still not up for taking my regular longer vacations, but definitely feeling the need for some shorter ones, as well as some education. Knee #2 will be happening at some point as well – TBD. I see that doc again in June.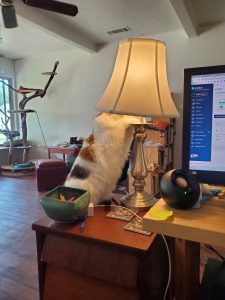 4/28-5/1 (F-M)
5/26-30 (F-Tu)
7/3 (M)
8/21-25 (M-F)
10/5-6 & 12-13 (Th-F) – virtual conferences
Thanksgiving & Christmas breaks TBD
On to studio stuff
I'm back in full swing. Still have 30 min spaces between most clients (family & format sometimes shortens it). Yes, I'm still COVID-ing. Why? Aside from my own immunocompromised status, I've got lots of clients that are also immunocompromised. So asking you to wear a mask isn't necessarily about YOU or ME, it's about those other clients. I am also reading more info on the effects of long COVID, and I'm just not willing to risk it with my or your health. I appreciate your continued willingness to wear masks, and I promise to let you know when/if I choose to loosen my policy.
April & May New client (or haven't been since pre-COVID client) offer
Prepay for the April & May 2023, and receive 15% off these month's sessions, up to 5 session. New clients only.

Please use coupon code APRILMAY. Good for massage, CST, Distance healing, Personal Pilates, Personal training & Personal Viniyoga sessions. Not valid for group sessions.
What service do you want to try? What do you want to get back to? I'm having great results with virtual Pilates/personal training sessions, 30, 45 & 60 min sessions available to fit your schedule and budget. I'm looking for more CST clients. More Shift your Epicenter clients. This is your chance to give it all a try! Book ASAP for the best available times. I'll send an invoice with all your discounted bookings once you're set.
Taylor & virtual session updates
At the moment, I seem to have regular openings on Tuesdays & Thursdays, with occasional Friday slots available. Here's what's available, thru the rest of the month, subject to change, as always:
Tues, 4/18/23, 330p
Tues, 4/25/23, 330p
Tues, 5/2/23, 1p & 330p
Fri, 5/5/23, 1230p
Austin updates
I'm installing a new screen door on the slider this week when I get there. Depending on the format of your session, we might have some fresh air coming in!
Wed, 5/3/23, 1p (30 min), 5-630p
Wed, 5/10/23, 1p
Wed, 5/17/23, 1-3p, 5-630p
Class schedule
Tuesday
Wednesday
Thursday