It's been 4 weeks since the last Hello Sunshine! Wednesday will be 4 weeks since I became bionic. I think I'm progressing quite well. I had a week between home health PT ending & outpatient starting, and in that time, left to my own devices, I progressed the foundation exercises I was given, and gained 12 degrees of knee flexion when lying on my back. Around the house, I'm free walking, if I go out, I take the cane or make sure I use a cart. It's been a real blessing having #cousinextraordinare Amy here – I think I've healed quickly because she's been my personal chef, gotten me all the ice packs, pain meds, and then of course, I had a ton of fluffy love. Every cat got in on the action, with Pinto being my main lap warmer.
The surgery itself was "textbook", and I've not really been in pain – mind you, I've also kept up with pain meds. First 24 hours were the worst, and probably more because the hospital was not equipped to handle my special diet, so no Sharon friendly food for about 36h was no bueno. We've learned lots for Bionic Knee #2 and made copious notes. Considering it's in much better shape than #1, I should fly the recovery. That's the intention at least!
Amy & I have had fun during my rehab time. We've tried 2 new recipes (will be posted at some point), gotten some house projects done, started on her project list for Knee #2. These past few days we've spent a lot of time on the back patio, just enjoying.
Overall, I think the worst part for me, even before surgery, was being COLD. It started when I had to go off pain meds 7 days before surgery. Movement = warmth, and moving hurt, so I got cold. The colder weather during December certainly didn't' help. I'm slowly trending warm again. Bonus – I either didn't notice my hot flashes or I enjoyed them during this time.
So what are sessions looking like?
Online & personal Pilates continue as is. That's easy. Any bodywork session is still more like a CST session, where I stay seated. You'll be on TOP of the sheet, fully clothed. I don't want to tempt myself with standing. Bone takes 6+ weeks to heal, so I'm giving it that time as I'm able. Being on it will slow recovery time. I'll send out an email Sunday or Monday each week for a while to my massage clients, confirming this is still the case, and making sure you are OK with the updated/modified format.
I'm also tweaking the schedule a little (you shouldn't notice) so I get my mid-day rehab exercises in, and have time to move/ice my knee in between.
Taylor openings
Fri, 1/6, 11a
Thurs, 1/12, 245p/3p
Tues, 1/17, 315/330p
Wednesdays in Austin
I'm limiting the number of client here for a bit as I still have to see how I do on the drive in. Right now, the knee is not happy with it, and I'm just the passenger. Those with appts are honored first, and I've got a few people I still need to get in for make ups.
Class schedule update
Classes continue, with me doing a little bit of the movements with you – it feels GOOD to move. I'm behaving, promise. I am, at least for the moment, requiring there to be a minimum of 2 people in class as I work thru my knee rehab. Thursday's EUTM class is delayed restarting as that seems to be the best time for me to go see my physical therapist.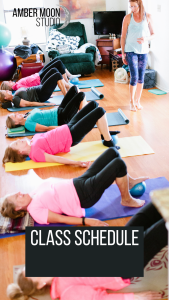 Tuesday
Wednesday
Thursday
11a: Vini-chair-yoga, 30 min
EUTM is cancelled on Thursdays ONLY for January. Will see what my PT schedule looks like for February.