Your guide to everything under the moon, the Amber Moon, for Oct 10-23, 2022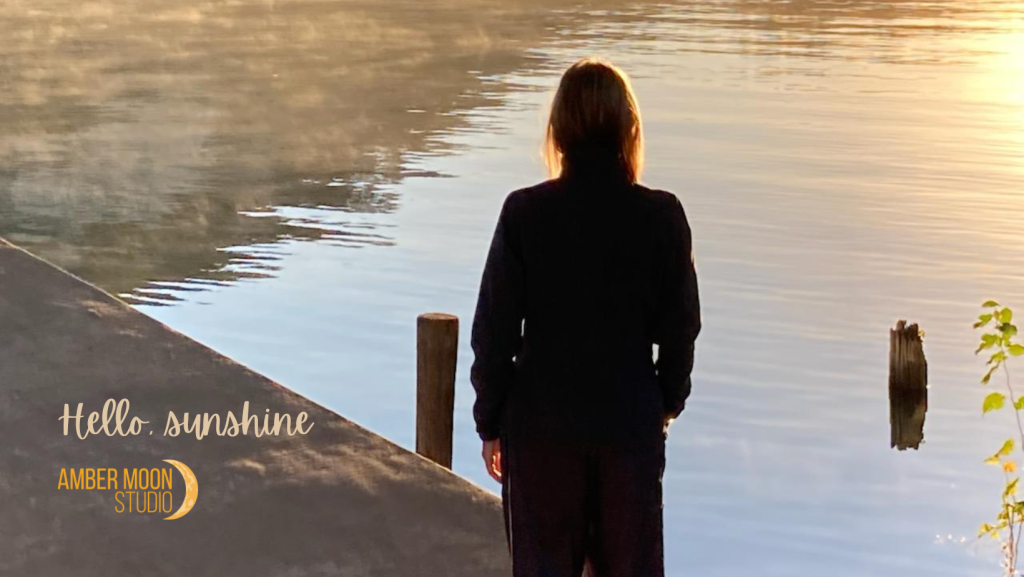 Lots of updates that take effect when I come back from vacation on 10/17/22… here we go!
Knee replacement update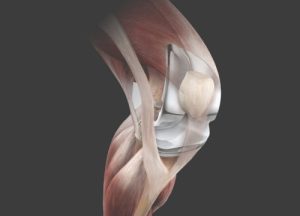 Finally, it's set. January 30, 2023 is my surgery date. I'll be out at least 1/30-2/3/23. Beyond that, we'll have to see how I'm feeling.
I won't be able to drive for 2 weeks (1/30-2/13), so that means Wednesday sessions in Austin will be canceled for this duration. This might be a great time for you to try a craniosacral therapy (CST) session since it can be done seated. Or even a new virtual service – Shifting your Epicenter (see below).
All this said, if the orthopedist calls with a last minute cancellation that works with my schedule, it'll all gonna shift. So I'm not going into too many specifics yet. I'll roll things out as the date gets closer.
How can you help in the meantime? Fill my schedule. Take classes. I'm expanding a few things in prep for this event happening. Which brings us to…
Holiday schedule update
Knowing that I'm going to be out for a bit with 2 different knee surgeries in the near future, I'm shifting my schedule to work when I can. If you look for something on these days & it's not there, please ask. It's a lot of time consuming work to get this updated correctly.
Thanksgiving week I'm opening up – in Taylor only – Wed 11/23 11a-5p and Friday 11/25 10a-3p.
Christmas – week will be the usual schedule on Thurs 12/23, Fri 12/24 & Tues 12/27.
Studio hours update, again
Back to the idea of working when I can, I'm extending Wednesday hours in Austin to be 1:15p – 630p, through 1/30/23. Yeah, it'll be along day, but it'll help with the finances down the road immensely. I just did it yesterday, and as long as I'm prepared, I'm good.
It's going to take a little me to get this update & the holiday hours into vCita, so if you're not seeing something, please ask.
Class schedule update
The Pilates & BOSU class has been dropped, which allowed me to move the chair yoga class up.
I'm going to see how well my internet works from the driveway, and may offer the chair yoga class on the driveway as weather permits. Please watch for additional notices this week.
Tuesday
Wednesday
Thursday
EOY class special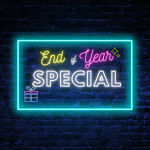 Starting October 1, pay for a 1h class, get a 30 min class free. Good for packages and drop ins, but you'll need to buy the package just for these specials. Will run thru end of year. Why? I want you to try new things!
Links for the following EOY Specials (drop in rate – give it a try!) – $18 for 2 classes. These packages good for 2 weeks from date of purchase.
Links for packages are here, and I'll add the equivalent 30 min class package to your account. These packages good thru EOY.
Decide if you want Tier 1 or 2 (differences in price & how long you have to use them)
Decide if you want 4 or 8 Livestream classes
Your account will have an equal number of 30 min classes added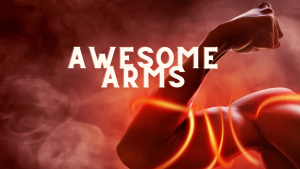 Awesome Arms
I had my left knee lock up on me back in September, and it was hoisting myself up into my office chair that actually unlocked it. I've changed my upper body strength training routine, cuz with the upcoming surgery, I'm going to have to rely on my upper body even more. The new program won't have a video component, but I will have a "workouts of the week" that will get posted on Mondays. They'll progress over 3 weeks, then switch it up completely on the 4th week, and then restart again. It's designed to target the upper body 4 DAYS per week, divided up over that period so everything gets trained evenly.
You are encouraged to use whatever equipment you have on hand, or use bodyweight. Variety is encouraged to get the most out of this. That said, don't buy anything expensive or out of your price range. I love my TRX, for example, but is it worth the $ I spent on it (for me yes, but that's your own question to answer). If you want the most versatile equipment, I suggest bands and/or lighter dumbbells. They both work differently so it's good to mix it up on the same day even.
It's still FREE, or $10/week if you choose to donate a little – done as a bundle it to $40 for all 4 weeks. Sign up here to get it in your inbox if you're not on facebook. If I've got enough people interested and on FB, I'll create a group to help with accountability – so please let me know! Start date is not yet set. I'll be working out the kinks in October, so November will likely be the official start date.
New services
Personal Yoga: Deepening your practice
During your session we will take a look at how you move, what your compensation patterns are, and what you can do to improve and deepen your experience of yoga. Note that this is not a 'practice' like you attend in class. It is very specific, and embodies the lineage of Viniyoga – appropriate adaptations just for you.
I'm intentionally keeping this session shorter (45 min) so you have more focused take-aways and can really zone in on those until we meet again.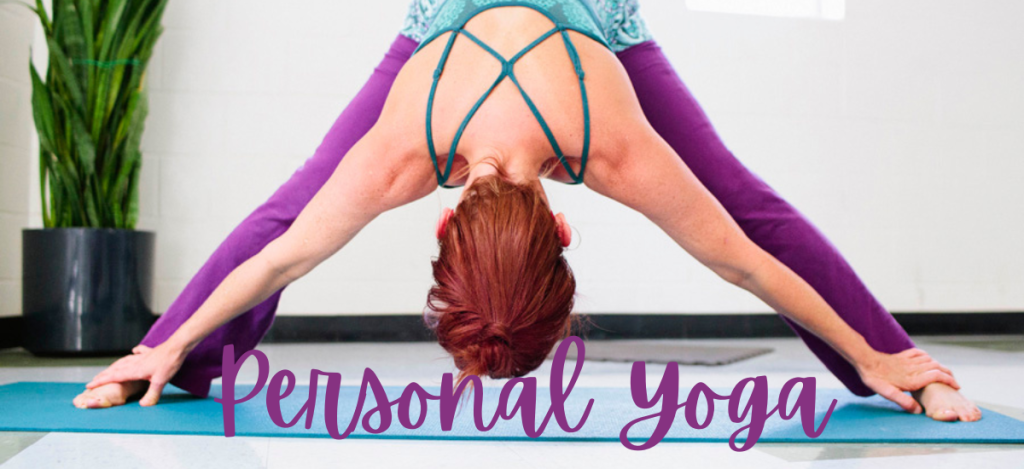 Shifting your EpiCenter
An energy work session, done online, designed to work on the energy that surrounds you, your relationships to everything/anything, and bring you back into balance, into resilience, even onward toward vitality. This session is on a spectrum with CST (see pic below) and has the ability to affect the physical, the emotional, and the energetic.
If you imagine a hanging mobile, it's a perfectly balanced system. Now imagine we added a little stress somewhere (weight, tension, emotions, relationships, etc.), it'd be out of whack, and its center, its Epicenter, would change, creating a new, off center balance point. In a perfect world, we want to be this perfectly balanced mobile to be centered and free to move without restrictions. This energy session begins to balance that mobile, while it moves you on a spectrum from a state of depletion, to resilience, and over time, to vitality.
Maybe you want to try the progression from physical to energetic? Links are below for each session: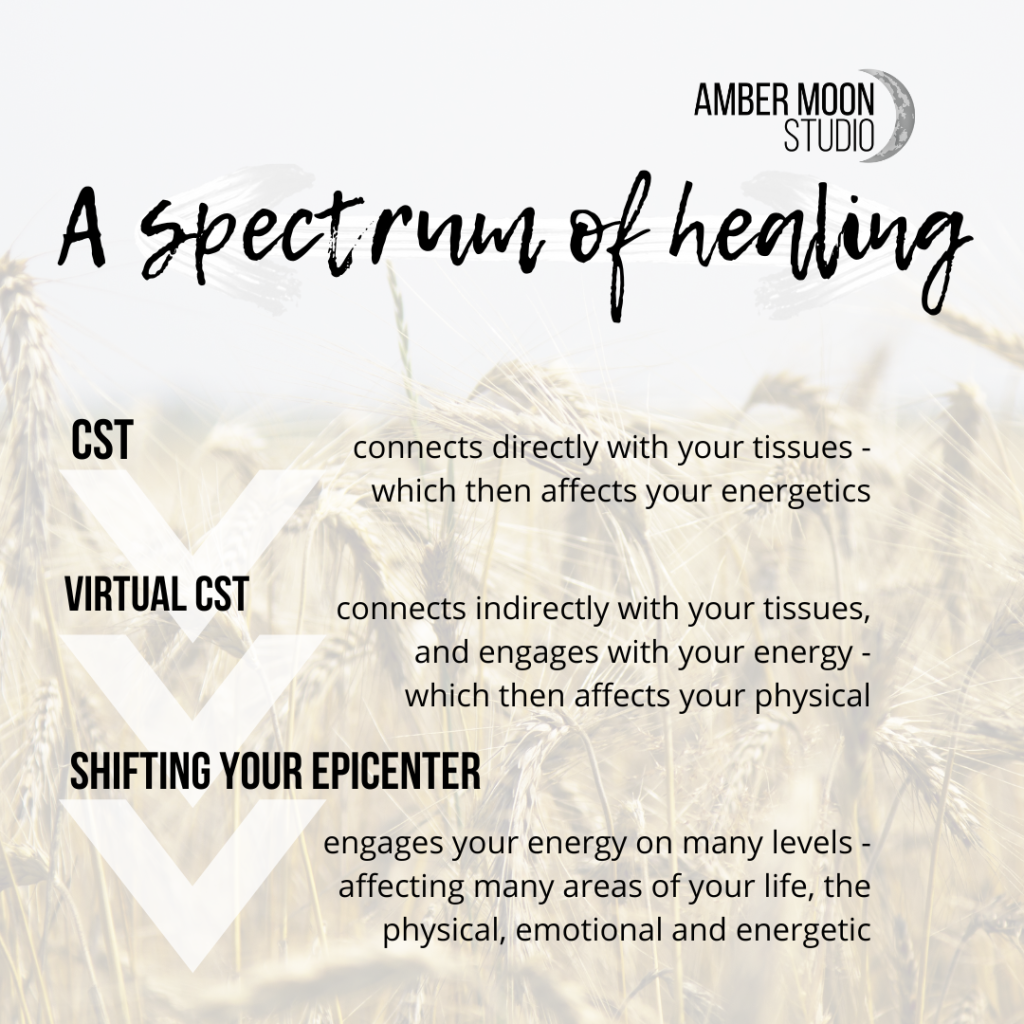 Whew. That was a lot. Changes. Progress. Healing. What's something you'd like to try from all this goodness? I'd love to hear!