Your bi-weekly guide to everything under the moon, the Amber Moon (7/18/22).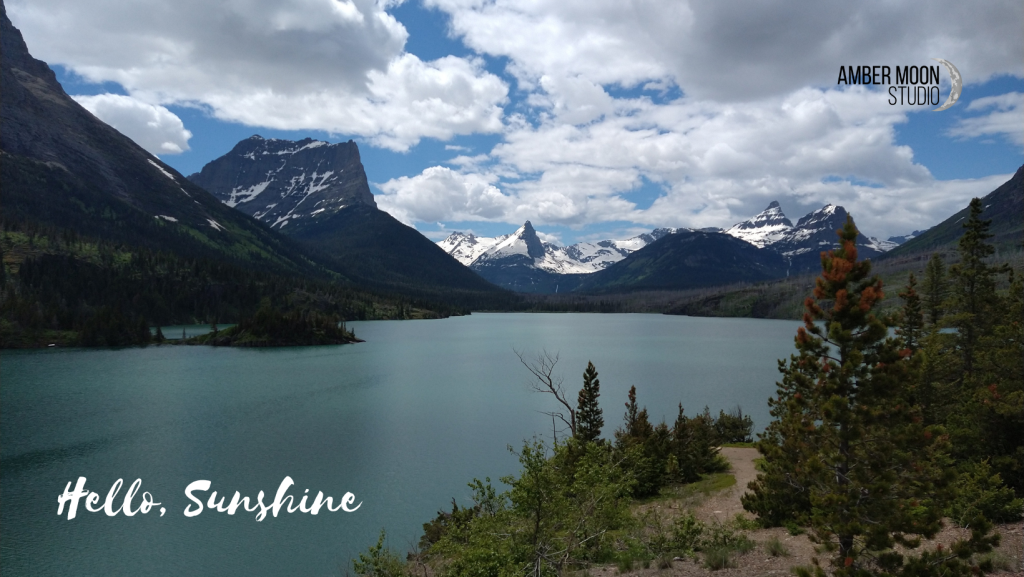 The current state of COVID
If you've been following what's going on with COVID (you might be burned out on info, I get it), you know the current dominant strain is highly contagious. YES masks are still required. They need to be N95, KN95 or K94. Surgical & cloth masks aren't going to cut it. Please have them on when you walk in the door. Masks should also be well fitted – if you're glasses fog, they need to be adjusted. I'm constantly tweaking mine right when I put it on, although I've gotten much better at knowing exactly how it needs to go. Remember if you can smell anything through your mask, it's not well fitted. If yours doesn't meet these requirements, I'll have one you can buy (and keep) for $5.
Funny story – while on vacation in June, I was waiting for a gas station restroom to come available. As the person that just used it walked out he commented, "You probably don't want to go in there right away." I was confident in my mask fit, and didn't smell anything. How's that for getting it right?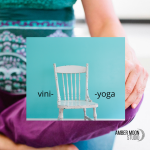 Vini-chair-yoga input please
As promised – a questionnaire on the possibility of a chair yoga class, in the style of viniyoga. Your input, if you are interested, will be most helpful in the design & implementation of this program. If you know of someone that is interested, but not yet one of my clients/students, please forward this to them. Thank you for your input!
The Swim Challenge
Half way through July, and I'm at 12.98 of my 15 miles. I did my second 2.4 mile open water swim this past Saturday, and I should get to 15 this coming Thursday. I'm well ahead of schedule! After two weekends of that same swim, I need a lighter weekend before my arms fall off (hahahahaha). I'll have to see if I think I can reach 20 before EOM.
I've also reached the initial goal of fundraising $200, and have challenged myself to reach for $500. I'm currently at $298. I genuinely appreciate those of you that have donated.
Cancer touches so many lives these days. You may think you only know a few people that have had it, but once you stop & really start thinking… that list gets very long. I know mine has.
The American Cancer Society is leading the fight for a world without cancer. They're finding cures and doing so much more.
• They're supporting patients with free lodging near hospitals, free rides to treatment, and our live 24/7 cancer helpline.

• They're providing information, tools and services to help people cope with the challenges and questions that come with a cancer diagnosis.

• They're making breakthroughs in research and urging lawmakers to improve access to care.When it comes to cancer, American Cancer Society is the only organization attacking from every angle.
There's still plenty of time to donate, but do it now while you're thinking of it. It all adds up. Donate at https://www.facebook.com/donate/519029383297984/. Not on Facebook? Paypal, Venmo or Zelle me, please make sure you note what it is for, and I'll add it for you. Please follow up with a text too.
Studio closings
October 11-14 – now includes that conference I signed up for
November 23-25 – Thanksgiving. There will be Viniyoga on Wed, 11/23, then I'm off.
December 22-27 – shifted dates a little bit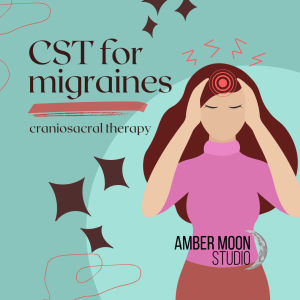 CST for Migraines
Did you know Craniosacral therapy (CST) is an alternative remedy for migraines?
I've had several clients come in with migraines, and in a few sessions, it's gone. And doesn't return. Sometimes is something structural causing the migraines. Sometimes is something in another part of the body causing the migraines. Regardless, CST helps.
Every client is different. Some need more sessions. Some need only a few. Some I've not even worked on the head. Some are done in 30 min (typical session is 1h). If you have migraines, you owe it to yourself to give it a try.
CST:
– reset the nervous system
– works from the inside out
– can work directly on the brain & central nervous system
– addresses the skeletal system-
– brings everything back in to sync
– works on multiple levels
Let me help you move from a place of depletion to resilience to vitality.
Schedule your session here in Taylor or at the studio in Austin.
Taylor openings – massage, Pilates, CST, online, etc.
Just a note… when it's over 100* outside (heck over 90-95 even), I'm not putting the fans in the windows. I refuse to kill my electric bill. Doh. I'll have the HEPA air filters cranked & running full blast before & after you, and on medium while you're in session. I still clean thoroughly between sessions. Thanks for understanding.
Thursday, 7/21, 330p
Tuesday, 7/26, 2p
Thursday, 7/28, 330p
Please check back regularly or email me to ask.
Austin: Massage & The Driveway Series
I'll be sending out a reminder email for a bit still with directions & photos of where to go, just to make sure we're all good. I've got a few openings thru end of August:
7/27 & 8/10: 5p
8/17: 1p, 2p, 5p
8/31: 5p
Subject to change. Please check back regularly or email me to ask.
Classes & Group shenanigans for the weeks of July 18 & 25, 2022
Tuesday
11a: Pilates Mat
5p: Everything Under the Moon
535p: Awesome Arms (Zoom) – FREE or $4, then YouTube
615p: Taylor Track Time! (Memorial Track, Taylor) – if it's 100 or higher, session will be cancelled.
Wednesday
10:45a: Viniyoga
Thursday, 6/30
11a: Pilates & BOSU
5p: Everything Under the Moon
5:35p: Awesome Arms (Zoom) – FREE or $4, then YouTube