Holiday Monday blues
I'm always grateful for Mondays. I'm weird (so I'm told) in that I love Mondays. It's my "prep day"- I get a lot of work done, still have plenty of down time, and get as prepared for my week as I can. I catch up on computer stuff, and this summer I've been doing an online course on Mondays as well.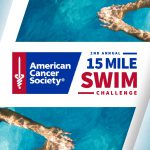 So when a holiday falls on a Monday, I still gotta do all my regular stuff. Plus have a little fun. I already went swimming. It was awesome. I've got a few additional house things accomplish today. That course I'm taking is postponed this week so I can have a little fun.
And it's hot. I admit, I'm ready for fall. I think most of you would agree!
The Swim Challenge
My first 3 swims are DONE. As of Saturday 7/2, 14% of the way to my 15 miles…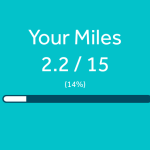 MATCHING DONATION Challenge thru 7/10/22
Guess how many miles I will swim during Week 2 (7/4-7/10), closest without going over, and I will MATCH your donation, up to $20. I've got 2 pool swims & 1 open water swim scheduled. That's all the hint you get.

Step 1: make your donation
Step 2: email/text/PM me with the distance you think I'll swim.
Step 3: watch for a post next Sunday with my total miles & the amount I donated.

Donation link: https://www.facebook.com/donate/519029383297984/. Not on FB? You can PayPal/Venmo/Zelle me your donation & I'll make it for you. Please make sure you let me know some way (text/email/pm) that you sent it, cuz while I love $$$ mysteriously appearing in my account, I'd like to know where it's suppose to go!
Reminder of upcoming Studio closings, 2022
**October 11-14** updated – now includes that conference I signed up for
November 23-25 – Thanksgiving. There will be Viniyoga on Wed, 11/23, then I'm off.
December 22-27 – shifted dates a little bit
Taylor openings – massage, Pilates, CST, online, etc.
Tuesday, 7/5, 245p – 430p is open (done by 430).
Thursday, 7/7, 1230-2p; 4p (30 min only)
Friday, 7/8, 1230p
Tuesday, 7/12, 1230p
Thursday, 7/14, 1230p, 330p
Please check back regularly or email me to ask.
Austin: Massage & The Driveway Series
New location starting 6/1/22… 13740 N Hwy 183 Bldg F Suite 1, Austin, TX, USA 
I'll be sending out a reminder email for a bit still with directions & photos of where to go, just to make sure we're all good.
Next available Wed opening is:
Subject to change. Please check back regularly or email me to ask.
Classes & Group shenanigans for the weeks of July 4 & 11, 2022
I'm processing… with my knees… for my knees… I'm debating adding a vini-chair-yoga class in the fall. Next Hello, Sunshine I'll have a questionnaire & more info for you. I've not been a big fan of chair yoga – teaching it that is – and feeling it is time to stretch myself. September will probably be a "trial run". If that's something you're interested in, feel free to reach out now and let me know. It's nothing more than something knocking around in my skull at the moment.
Tuesday
11a: Pilates Mat
5p: Everything Under the Moon
535p: Awesome Arms (Zoom) – FREE or $4, then YouTube
615p: Taylor Track Time! (Memorial Track, Taylor)
Wednesday
10:45a: Viniyoga
Thursday, 6/30
11a: Pilates & BOSU
5p: Everything Under the Moon
5:35p: Awesome Arms (Zoom) – FREE or $4, then YouTube