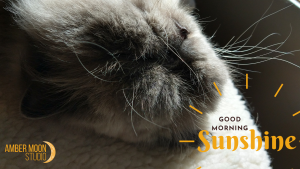 Your guide to everything under the moon, the Amber Moon, for the 2 weeks starting 4/25/22.
I had to set my ego aside.
Instead of focusing on performance, I'm shifting my personal focus to wellness.
At the beginning of last week, I made a thoughtful decision. I would not do the Glacier Half Marathon as I've been dreaming of for 3 years. I can postpone my registration. I've got more important things to focus on with myself. Really allowing the knee to heal and let it tell me when it's good to go, without pushing it. Figuring out my nutrition for anything over 90 min of training, and my food issues in general.
I've been an athlete for so long, I admit my personal image is tied up in that. So to make the mental shift, I really had to have some serious integrating time. It started on my staycation at the beginning of April. I've been practicing the CST stuff I've been learning on myself, and I had a workshop with The Way of the Heart. It all is affecting me. Positively. Allowing for growth.
Wellness. It's such a nebulous concept incorporating so many things – the physical body ("fitness") is just one component. It's time for me to step back with myself as my own client and figure out what is best serving me.

Yoga has the concept of sunrise, mid-day, and sunset years. Sunrise is about building the body. Mid-day is about balancing life. Sunset is about the quality of the mind. I think I just firmly stepped into the mid-day years. Focusing on balance. Focus on all aspects of me. Wellness. To ensure that I'm able to have the longevity of movement & quality of life that I choose.
What all this means for me: honoring my body. No longer pushing the limits. Still improving, but without the strive for performance goals.
Reminder of upcoming Studio closings
June 23– 28, 2022
September time off TBD
November 23-25
December Holiday break – tentatively 12/26-30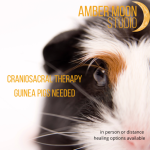 Taylor openings – massage, Pilates, CST, online, etc.
Reminder: If you wanted to be a guinea pig for my CST learning, you'll need to get it in before 5/6/22 for the discount. Book now – above are the only openings during this time! I'll add the discount on my end of things.
Austin: Massage & The Driveway Series
I've separated out the Austin massage services in my scheduler to make it easier to find.
Classes & Group shenanigans for weeks of April 24 & May 2, 2022
Tuesday
11a: Pilates Mat
5p: Everything Under the Moon
535p: Awesome Arms (FB Live & Zoom) – FREE
615p: Taylor Track Time! (Memorial Track, Taylor)
Wednesday
10:45a: Viniyoga
Thursday
11a: Pilates & BOSU
5p: Everything Under the Moon
5:35p: Awesome Arms (FB Live & Zoom) – FREE
Friday
11a: Viniyoga (no class 4/29/22)