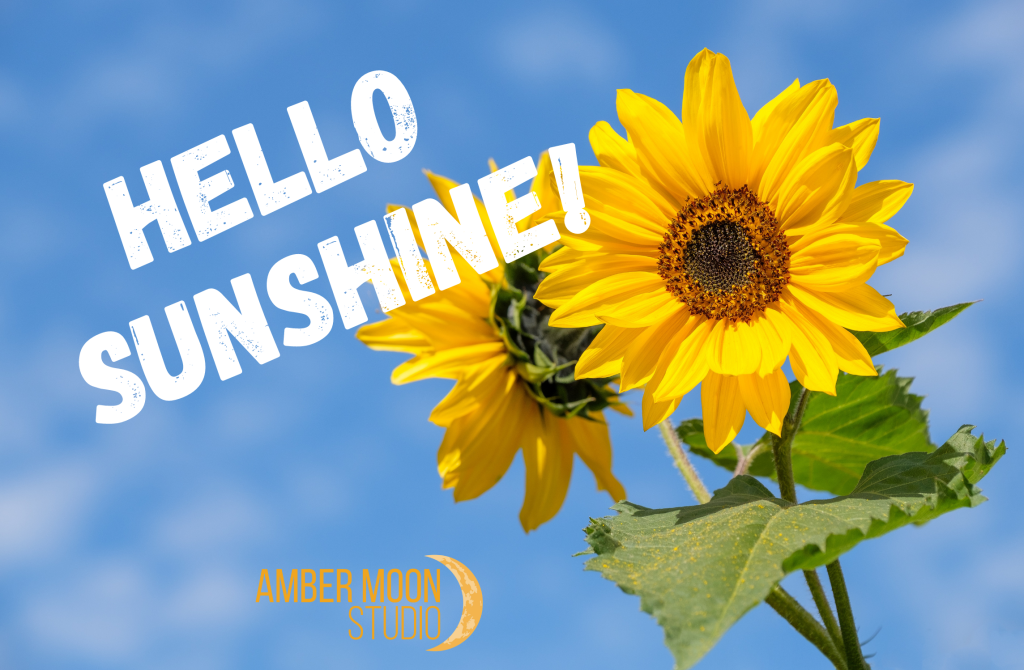 So much going on as we embark on the new year – programs to get you moving forward, updates on existing programs, and more. This is a long one, so be prepared. Ready? Let's gooooooooo!
Short Studio closing (ie vacation)
I'm gonna take a small vacay from Thursday, Jan 20 at 230p thru Tuesday, Jan 25 at 1p. I've already got something scheduled for me that weekend, so I'm expanding "me time".
Wellness journey starting points to get you going in 2022 – develop habits & learn more about YOU
Existing program & NEW ones, just for you!
Wellness coaching – a weekly 15 min chat to get you on track, on task, and establishing habits to achieve your goals. Initial appt is 30 min – included in the monthly rate. Monthly price: $120.
Weekly LIVE chat with Organizing4Good on Facebook. We'll be covering a broad spectrum of fitness, wellness & organizational topics. More info to come. Free.
A Movement Journey – your chance for deepening your understanding of my class formats (new participants only). Get involved, be curious, explore the different options.
First, sign up for a class package for January – minimum of 1 class per week.
Second, sign up for 2-4 private movement sessions in February, 30 or 60 min, online or in person, to go over what YOU need, your adaptations for your preferred formats, answer any questions you have, and really focus on learning you, learning more of what you need to know for the class(es) you prefer.
Third, in March, if you did 2 private sessions, get 50% off the package you did in January; or if you did 4 private sessions, get 100% off the package you chose in January. I'll send you a code once February is completed.
Other guidelines: Your video must be on during classes – I need to see you move. Must sign up online. Must be completed in the month stated. Sign up now for February (my schedule fills), and we can decide the topics later.
With the increase of Omicron in the area, and it's apparently higher transmission rate, I'm going to require those of you coming for 45 or 60 min sessions be boosted. If you've already vaccinated, and sent me your vax card, you'll need to resend once you receive your booster. You be restricted to 30 min until 2 weeks AFTER you've received it as well. Thank you for understanding and helping keep me, and YOU, safe.
Depending on the estimates used for vaccine effectiveness against symptomatic infection from the Delta variant, this translates into vaccine effectiveness estimates against symptomatic Omicron infection of between 0% and 20% after two doses, and between 55% and 80% after a booster dose. Similar estimates were obtained using genotype data, albeit with greater uncertainty.
If you are currently doing 45 & 60 min sessions, some updated requirements:
You must be vaccinated AND boosted. Can't get your booster for medical reasons? We can talk. Otherwise, no exceptions.
Must have Pfizer or Moderna (effective again Omicron).
If you traveled over the holidays by plane or had out of town guests in, you'll need to get a COVID test before your appointment. Home test is fine. I had my mom here, I'll be testing as well.
I'm contemplating COVID test prior to all future appointments while Omicron is dominant.
If you've received your booster since you were last in, please send me a copy of your updated card.
End of Year Survey
If you've not yet completed the End of Year Survey, please take a moment to help me mold my 2022 offerings. You only need to complete it once. Thank you!
With that said, here's what I've learned so far from survey results:
People didn't realized Awesome Arms was FREE.
My schedule and that of people wanting classes doesn't match
People don't understand the need to recirculate the air between sessions. I'll do more education on this in the next few Hello, Sunshine's.
Livestream prices & class package updates
Unlimited monthly class package – $139 – I've also included Awesome Arms in it (though it's free anyway, might motivate you to sign up!). Tier 1 only.
2 tier package system
Tier 1: the existing price structure – for those that can "Pay it Forward". 4 & 8 class packages are good for 5 & 9 weeks respectively.
Tier 2: for those thinking the price is too high (info from the End of Year Survey) or on a strict budget, 25% off Tier 1 pricing. *Packages are only good for 1 month from date of purchase.
Tier 2 is not an option for Drop in or Unlimited.
| | | |
| --- | --- | --- |
| Livestream classes | Tier 1 | Tier 2 |
| Drop in, 1h | $18 | n/a |
| Drop in, 30 min | $12 | n/a |
| | | |
| Unlimited | $139 | n/a |
| | | |
| (4) 1-h classes | $64 | $48* |
| (8) 1-h classes | $129 | $84* |
| | | |
| (4) 30 min classes | $44 | $33* |
| (8) 30 min classes | $80 | $60* |
| | | |
| Awesome Arms | | |
| Single session | $4 | Free (on FB or Zoom) |
| month package | $20 | Free (on FB or Zoom) |
Buy your package here.
Taylor: Pilates, Massage, online sessions & more (M, Tu, Th, every other F)
Openings for these 2 weeks, subject to change. If you go to book & their not there, ask… it may be a tech issues on my end. It's been happening.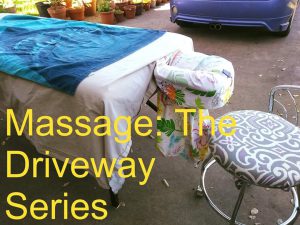 Tuesday, 12/27 @ 215p.
Tuesday, 1/4/22 @ 215p & 330p
Thursday, 1/6/22 @ 245p
Oh, did I mention massage has the option of moving INDOORS when weather turns inclement? As of January 1, it will be an option if the weather necessitates. Due to Omicron, I prefer to keep these sessions on the driveway/in the garage. I'll let you know if we need to move indoors, as I'll be upping the mask requirements – must be non-cloth (N95, KN95 & K95 acceptable). I'll have surgical masks if yours is a poor fit. Room won't be updated yet, but you are ok with that, yes? With that said, I will need to shift WHEN sessions are offered – I can't have 2 Pilates or 2 massages in a row once we are indoors – not enough time for room air recirculation. Which reminds me I need to get more window fans. *sigh* Always something.
Schedule update for 2022
I'm condensing Mondays down to just 1 opening – 530-630p. I'm finding I need more office time – more time to work ON the studio, versus always being IN the studio. It's gotta be on Mondays, cuz the rest of the week is rocking. Mondays are light.
Thursdays – as of 1/15, I'll be ending my day after Awesome Arms at 545p (read below for Awesome Arm updates). After 3 really full days, I just need to be done early. I know I mentioned to some of you I'd be opening up an evening slot, but looking at how my day is now filled, and the totality of the week, this is the best decision so I keep myself fresh & eager to work. I'm also still very much a morning person, and working all these evenings is just getting to me. I can handle 2.
Austin: Massage (W, every other F)
It's running full these next 2 weeks, and the slot that is not always filled up is Wed, 330p, subject to change. I'd keep checking if you're looking for an Austin session.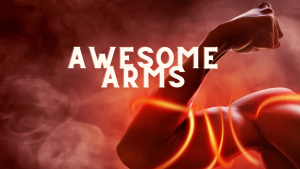 This week – Awesome Arms is as scheduled – Mon 5p & Fri 1215p.
Starting 2022, these sessions are shifting to 535p on Tuesday & Thursday, it'll still be free, but for those of you that prefer a little financial incentive to get you involved (let's call it "paying it forward"), there's a drop in & a package created for just that. It is also included in the new Unlimited LiveStream package. It'll still be broadcast live on Facebook or you can join via Zoom. You're choice. Want to do on Zoom, but prefer not to pay? Use code ARMS2022 to get it for free.
A Glimpse of the Moon
This program is being shelved for the time being. As topics come up, I'll do them.
T3: Taylor Track Time
Moving into 2022, the Tuesday session will remain as is (coached in person), the Thursday session will become a "hold each other accountable" session. If we get enough people, I can start providing a Thursday workout.
Group classes & activities, week of 12/27/21.
Monday
Tuesday
Wednesday
Thursday
Friday
Classes, week of January 3, 2022
Tuesday
Wednesday
Thursday
Friday
Whew… that's a lot, but a LOT of new stuff happening. I greatly appreciate you reading all the way to the end!