Your guide to everything under the moon, the Amber Moon, for December 13-26, 2021.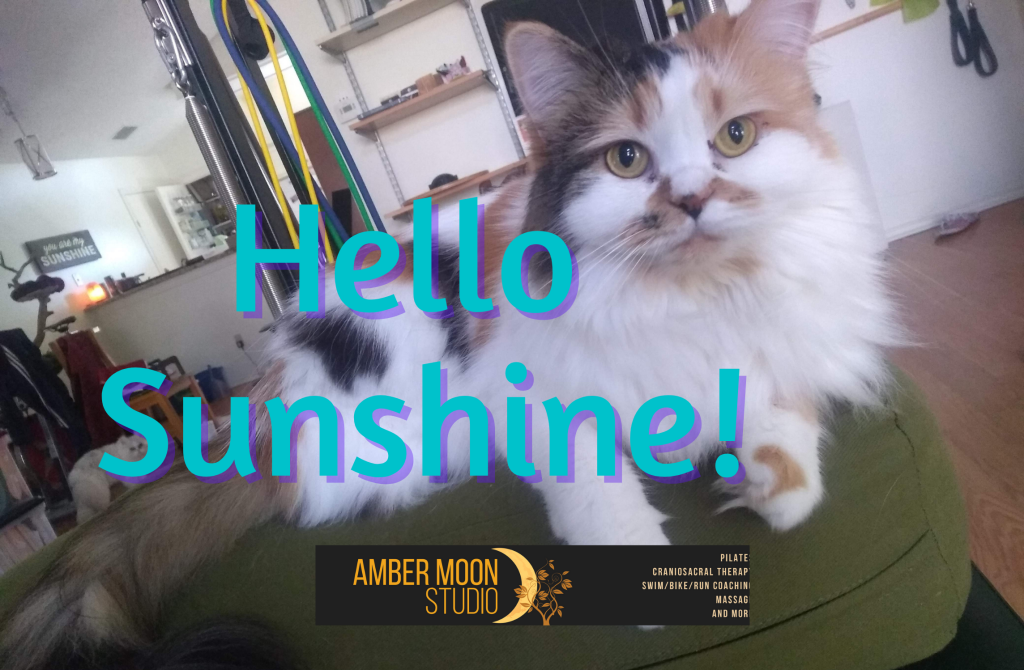 Oh, Omicron. Just in time for the holidays.
Some of you have asked what Omicron means for me & the studio. It means safety. If you've traveled, been around people that have traveled, been around people that have tested positive… I'm gonna ask you to consider how safe you've been. If you used a mask, quarantined, use the nose spray that kills COVID, or just stayed away from people, we should be good. Remember that I need your help to keep me safe. To keep my other clients safe. If you have any allergy/cold/flu like symptoms, please take a COVID test before your next appointment. I'm constantly reading about people that take a COVID test 5 days after exposure and think they're in the clear. The incubation period is 5-14 days. You need to test negative at day 14 too. The test is only accurate for that point in time. When Omicron get here, I will tighten up on protocols again. With that, I've also been reading up on N95 type masks vs cloth masks (nice article from Scientific American). Some main points:
If you've traveled/been around people/don't wear a mask regularly, please get a few N95 type masks, and a plastic bag to keep it in. If the only time you use it is for your session, you can reuse.
I'm also going to get a little more strict on HOW your mask fits. It must fit securely. If it's loose, I'll hand you a surgical mask (non-N95) to wear under it. So consider, if your nose comes uncovered regularly, expect me to comment. And I'll hand you a mask.
If in doubt, reschedule. Cancellation policy is still on hold, though if you no-show without a call, I'll charge you.
Remember, I'm immunocompromised & high risk (3 different factors). Would you be comfortable with your activities & level of safety if YOU were immunocompromised AND high risk? Keep in mind, I'm overly cautious.
As you consider all this, keep in mind – I still curbside/order online. Unless I've only got a few items, in which case I go at less busy times and can be in & out in under 15 min. I wear a mask when indoors. Period. Non-negotiable. I'm better outside – in very small crowds & with some distance. I don't eat out. Drive-thru on rare occasion (more cuz I need food NOW).
As we get deeper into the holiday season, please take care of you!
Taylor: Pilates, Massage, online sessions & more
Openings for these 2 weeks, subject to change. If you go to book & their not there, ask… it may be a tech issues on my end. It's been happening.
Thursday, 12/4 – 1215 (30 min only)
Thursday, 12/23 – 330p
Monday, 12/27 – 530p
Austin: Massage
Ooo – I've got an open slot! Quick – grab it now!
If/when you do a session – either on FB (either during or after Live has ended), or on YouTube, would you please leave a comment? As I continue to evaluate programs, I ask for feedback on where to spend my time.
Theme for this week is "A deeper understanding of the breath" and on 12/21 "Ooooo Sharon's favorite – Side Leg Series (Pilates)" all over on Facebook.
Your input please – I've got these scheduled thru the end of year, and ask your input for January & beyond. What topics would you like to have me discuss, movements explained, previews of various classes, etc. Your input is requested. I'm doing these as an educational tool for YOU. Please email, text, PM, etc me with your thoughts.
T3: Taylor Track Time
Yes! We're still on. As you prepare to be outside in colder weather, here are some tips:
Dress in layers.
Avoid turning the heat on in your car on your drive to the track. It'll be a bigger temp differential, and you won't enjoy getting out.
Bring lights. So others can see you. So I can keep track of you.
A hat & gloves help tremendously. Ear covers if you're not a hat person.
If you have exposed skin, put lotion on it before heading out. It creates a moisture barrier, thus less drier skin later.
Group classes & activities, weeks of 12/13 & 12/20/21
Monday
Tuesday
Wednesday
Thursday
Friday (closed 12/23 for the holiday)