Everything you need to know about happenings at Amber Moon Studio, November 15-28, 2021.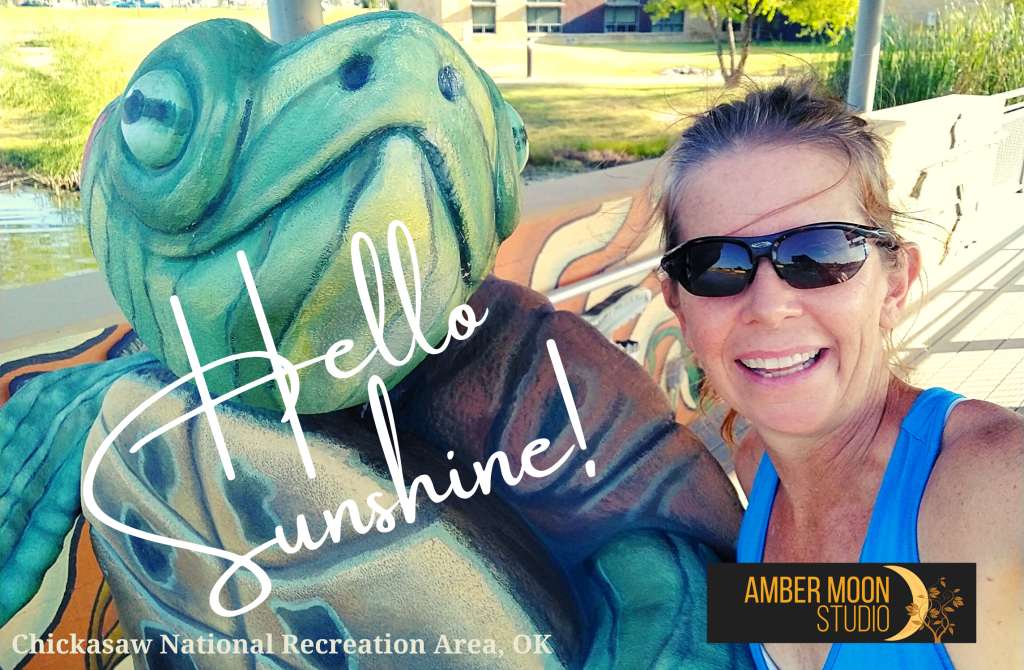 Things are definitely on the upswing. Studio is getting busier. I'm moving things indoors slowly. The house is coming along. Just in time for the holidays, and to be rocking the new year in.
As things get busier, I'm focusing on planning my stuff out better. Like food. I started tracking what I was eating – just to get the patterns, details – in mid-October. It's been insightful, even with my food issues! Part of being an athlete is getting in the KIND of calories I need for training and for maintaining my intensity. Which means I need more carbs. Yet I'm grain-free, and a lot of the other carbs are also on my "Sharon unfriendly" list. So as you can imagine, it takes planning. And I'm learning. You've gotta start somewhere, and then make the small changes.
MapMyFitness (MMF) has improved significantly since I last used it. I like being able to barcode scan my foods, input my own recipes, and they've got more diversity in what foods are in their system. A huge improvement – it frustrated me in previous years cuz what I ate typically wasn't listed. This is one win for technology.
What I have learned:
My calorie base is about 1800, and goes up with exercise.
I need to get in at least 1200-1300 calories by lunch, otherwise, I'm in trouble. Most my foods are low-calorie, so I gotta stay on task.
I had a hard time initially getting enough protein. I started planning it out, and am up to endurance athlete levels (1.2-1.4 g/kg BW). Most days.
I easily get enough fiber.
I get more fat than I need – it's my replacement for carbs.
I get a lot of saturated fat but majority of it is vegetable based, as in coconut, avocado, olive oil. My meats are lean, so they add only a little. My registered dietitian says it's ok, the body can break down veggie saturated fat better than animal. I'm still working on reducing it.
I need to be mindful to be able to get my carbs in, and watch my fat intake.
I feel better with veggies for breakfast.
While it's a task to enter food into MMF daily, it really does keep me on target. It keeps me honest. I'm also learning how to tweak my recipes to improve nutrients.
And every now & then I DO try foods on my "Sharon unfriendly" list. It seems in small quantities, infrequently indulged, nuts are ok. The occasional (say 1x/month) grain is tolerated. Nightshades still out. Beans are still out.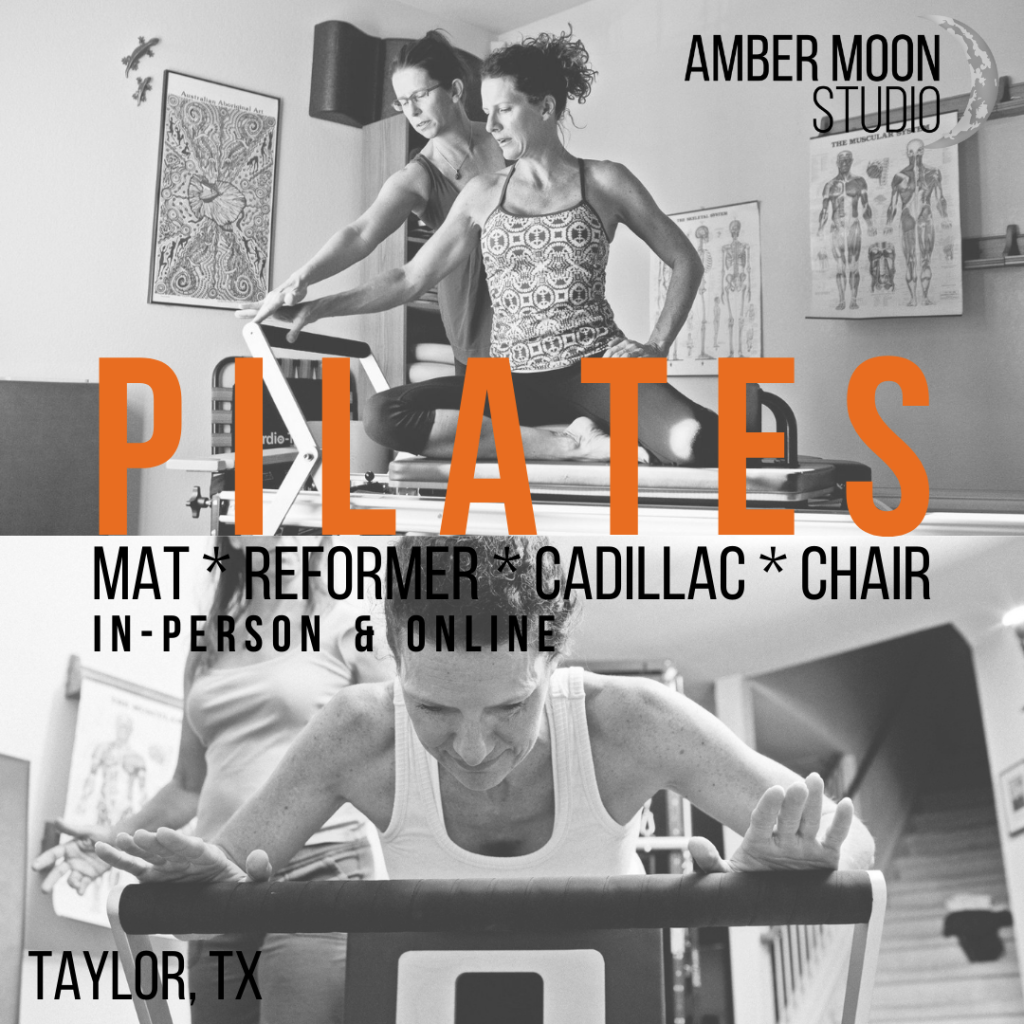 Taylor Pilates, Massage, & all online sessions
For the week of Thanksgiving I've opened up 11/22 Monday morning from 1030a-1245p to make up for time off. These slots still open. I've set the sessions so I can get (2) 1-h sessions in. I may adjust appointments to maximize efficiency if shorter sessions are scheduled.
I'm officially opened for 30, 45 & 60 min in person Pilates, with a few COVID based rules:
masks must be worn unless face down
must be vaccinated for 45 & 60 min in-person sessions
online sessions still available
I'll be adjusting my overall schedule slightly as my schedule fills. My "free" slots are getting fewer & fewer. #YAYME
Austin massage
Every other Friday that I'm in town – I've added a 5p slot since the other 2 have been filling up.
Openings at this moment (subject to change):
Wed, 11/16/21 – 315p (30 min) is open
Fri, 11/19/21, 5p is open (60 min only)
Mon, 11/22/21, currently full
Awesome Arms
Missed the start of this series? It's on Facebook, and I've uploaded them to their own YouTube playlist, where I've also listed the equipment, so if you have a preference, you can easily find the right workout for you! If you do them, leave me a comment, let me know what you think. I'd love feedback!
Go ahead and put these next 2 weeks on your calendar! If you're on Facebook, I've also created events for this to help you remember AND prep you for the equipment needed. Please go for the Studio Events page & RSVP!
Mon, 11/15/21, 5p
Friday, 11/19/21, 1215p
Mon, 11/22/21, 1p ***changed for the holiday week only**
then back to Mondays at 5p, Fridays at 1215p.
A Glimpse of the Moon
Also on Facebook, and also has its own playlist on YouTube.
Livestreamed Tuesdays at 230p, I'll be covering these topics this month:
11/16/21 – The feet, the golf ball, and just a few minutes a day
11/23/21 – The misunderstood hamstrings
11/30/21 – Minimal movements to benefit your spine
T3: Taylor Track Time
This Thursday – it's the 3rd Thursday – so that means off the track! Meets at Bull Branch Park. Come play! Click here to register.
No session on Thursday, Thanksgiving Day, or December 23, 28 & 30.
I'll continue with the Thursday session on Jan 6 & 13, then I'm gonna take a break. Several athletes have events on the weekend of January 15th, I'm getting them thru that, then we'll see. I may end up shifting that Thursday time for Studio clients.
Group classes & activities, as of 11/15/21
Monday, 11/15
Tuesday, 11/16
Wednesday, 11/17
Thursday, 11/18
Friday, 11/19
Monday, 11/22
Tuesday, 11/23
Wednesday, 11/24
Regular schedule resumes 11/29/21