Everything you need to know about happenings at Amber Moon Studio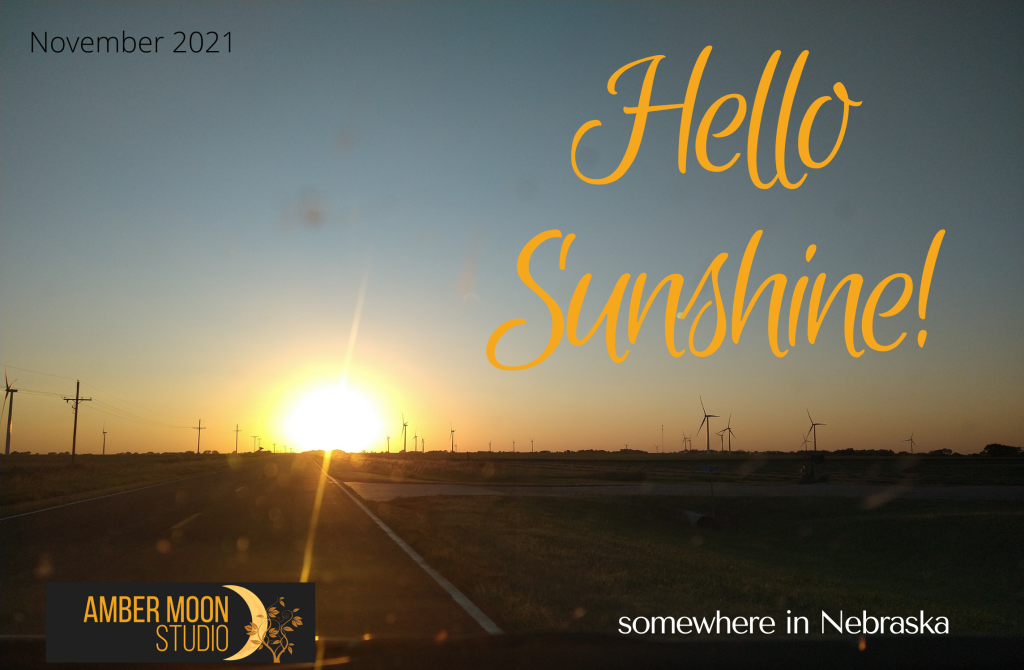 As the Studio goes into its next phase of existence, I look back on the past year plus. I've had lots of first that I never expected – being out on the driveway for massages, cancel appointments cuz it got too cold, having to cancel a track session because winds were dangerously strong. A year full of surprises, challenges & growth. I wouldn't trade this anything.
As I transition to a Taylor and Austin studio, I would like to thank those of you that have stuck with me through COVID, those of you that are slowly returning, those not yet ready to, and those that have moved on to next. I hold space for you regardless of where you are, regardless what your relationship with the studio is. I frequently get asked how many clients I've lost due to the COVID pandemic. My answer: none. I have clients that have not yet returned, those that have moved away, & moved forward. But I've lost none. You all have helped make Amber Moon Studio what it is – you're here, regardless.
Turkey Tracks
As part of my new program, Turkey Tracks, I am pledging a dollar a mile to South Texas Persian Rescue, where all 5 of my currently fluffyfluffys found me. Whatever mileage I accumulate this month, I am going to be donating $1/mile. If you would like to sponsor me, let me know. I have a fundraiser going on Facebook. (it's pinned to the top of my page). Feel free to pledge per mile, or do a lump sum. Doesn't have to be donated thru FB either – you can donate directly to them via PayPal.
If you're ready to join the Turkey Tracks journey, please ask to join our private facebook group.
If you're joining us for this November Journey, please consider creating your own fundraiser for a group/effort that is important to you.
Taylor Pilates & Massage
Pilates Studio is soooooo close to being done. Finally got the 2nd coat of Kilz on it, and it's ready for COLOR! That should happen next weekend… oh the excitement.
I also spent this past weekend cleaning & re-organizing the garage, so the Driveway massages can move indoors. You'll be surrounded by a lot of my plants on the days the weather gets chilly too. I'm hoping it'll be quite tropical. My goal is to be able to be INSIDE inside by January – the new year. I got this.
Austin Massage
Openings for the next 2 weeks (at least as I'm typing it. Subject to change.)
Wed 11/3, 5p open
Fri 11/5, 2p open
Wed 11/10 – booked full at present.
I gotta say, the space is pretty darn nice.
Awesome Arms
Premiers TODAY at 5p! This week, you'll need dumbbells, toning balls or such. Join me on Facebook LIVE! You've fot 5-10 min to spare to get those arms strong, right? When you join me, I'd love your feedback.
Mon 11/1, 5p
Fri, 11/5, 1215p
A Glimpse of the Moon
Ooo… the first "official" one is tomorrow, Tuesday, 11/2, 230p. I'll be going over my knee program – the basics. You'll need a ball/foam roller/wheeled chair, a band of some sort, and a step to be able to drop heels off.
T3: Taylor Track Time
Formerly the Walk-to-Run program & Tuesday Track (Taylor), with a name change, and location change for Tuesday, 11/2, Bull Branch Park. We're adding a bit more variety on the 1st Tuesday & 3rd Thursdays. Please register to partake of all the fun.
Group classes & activities, as of 11/1/21
Monday
Tuesday
Wednesday
Thursday (no classes 11/25/21 only)
Friday (no classes 11/23/21 only)