Everything you need to know about upcoming Amber Moon Studio changes starting 11/1/21 (posted on 10/25/21)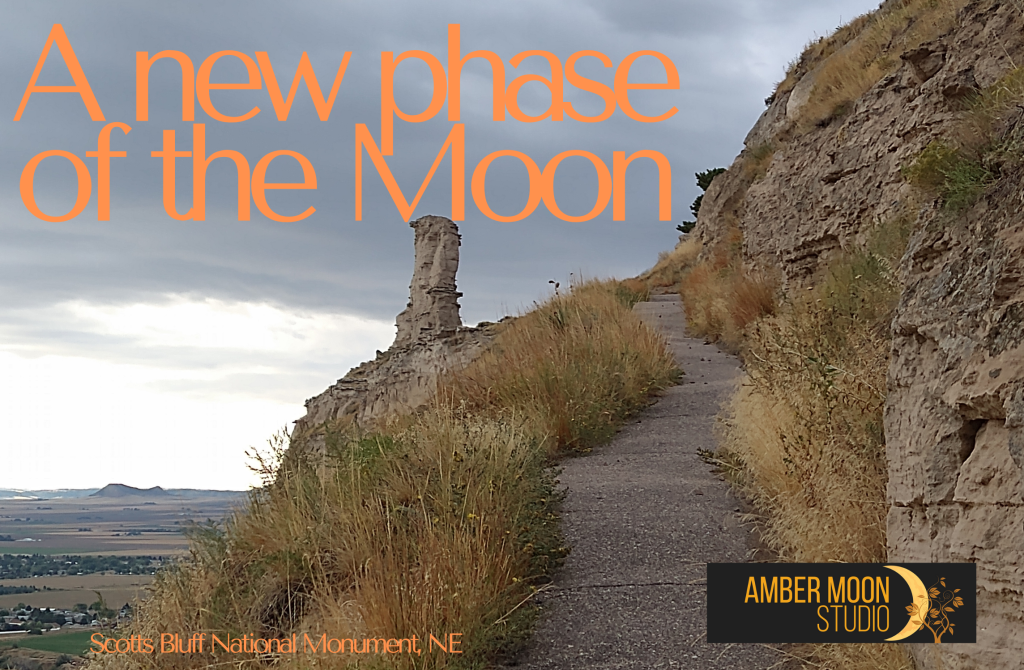 AMS Turkey Tracks
In lieu of the Amber Moon Studio Turkey 10 miler this year, a new program: Turkey Tracks.
It's a little movement based shin-ding from the comfort of wherever you are. The goal here is to get in 1 continuous mile per day for all of November. The activity needs to be weight bearing – walking, running, elliptical machine, etc. Let me help you move forward with your wellness journey.
Who? Anyone that wants: to start moving; to improve upon their current health/fitness/wellness; a community of healthy improving people as the holidays start; to spend more time moving; to learn healthy habits & make positive lifestyle changes.
Why? Because we like you! And because moving is good. It helps reduce stress. Weight bearing helps strengthen bones. It can be social – invite your friends. Because #walkingisnotcancelled. Starting something, or improving something, is easier when you have a community. Consistency is the key to success, as is keeping it manageable. If you're not used to walking, 1 mile is gonna be enough. 
I can't walk because of _____. Ok, then bike, a row, something cardio that you CAN do, but again, pick a minimum standard to do. Maybe it's 20 min/day. Maybe it's 10.
What's the cost? Your smile, your commitment, your interaction in our exclusive facebook group. To get in (1) like Amber Moon Studio, and (2) ask to be added! Do it NOW 🙂
But wait, there's MORE!!! I've got a great friend – Ryan Lanier of Organizing4Good that'll be stopping by this group regularly to give you tips on how to work this into your day – in other words – how to take time for you. She's awesome. I'll be providing walking specific as well as general fitness tips throughout the month.
Holidays
Thanksgiving Holiday – closed from Wed 11/25 at 12n thru Tuesday 11/30 11a (that said, I WILL be doing Awesome Arms on Monday, 11/29/21).
I've added Monday 11/22 openings from 11a-1p in Taylor, 3-515p in Austin, since I'll be starting the Thanksgiving Holiday after Viniyoga on Wed 11/25 (12n),
Christmas Holiday – closed from Fri 12/24 at 12n thru Tuesday 12/28 11a.
New Year's Holiday does not affect my schedule.
Austin Massage – now indoors
I've thoroughly enjoyed being on Audrey & Kathy's driveways this year… while I'm sad to leave the outdoors, I'm hoping indoors allows for consistency w the weather (not that it's been an issue since I moved), and will bring some of you that I haven't seen since COVID started back.
Dates that I'm in Austin:
Fridays: 2p & 330p slots in most cases. From 10/29, 11/5, 11/19, 12/3, 17, & 31… every other week. Got it?
Wednedsays: 2-6p. From 11/3 onward. Weekly. Got it?
Since this is now a fixed location, I will no longer be posting dates like before. I may post if I have openings. Once we get to January, I'll be able to schedule regular sessions from my end… so start figuring out when works for you now.
This week: Friday, 10/29, I've got 2p & 330p open.
Taylor massage – still the driveway series.
The plan is to get the garage organized the first weekend or 2 in November to be able to move in (and be surrounded by all my plants). Once indoor spaces are ready, you'll get to move in.
In-person Pilates
I had a pre-COVID regular ask for in-person Pilates (she actually volunteered to help move the reformer out weekly – yeah, not a good idea, but if she wants it that bad…), so in-person Pilates sessions are now open. If I can alternate a massage & a Pilates, I don't have to allow 30 min between sessions because the sessions are in different spaces – YAY. So, if you're interested, LMK ASAP. I've got openings on Monday & Tuesday.
Pilates in-person – 30 & 60 min options now open. Depends on what's around it – i have 15 min set as in between time; if I happen to get 2 pilates in person sessions back to back, the latter session will need to be adjusted to 30 min to allow for air change.

Pilates online –  also open, so you can start now. These are called "Online movement sessions"
New Stuff LIVE on Facebook
A Glimpse of the Moon
Premieres Tuesday, 11/2, at 230p, Live of FB. I know you might be working, but come back at catch it anytime (advantage: FB!).
November topics: 
11/2/21 – Sharon's Knee program – the basics
11/9/21 – Virabhadrasana – primary/secondary intentions & release valves
11/16/21 – The feet, the golf ball, and just a few minutes a day
11/23/21 – The misunderstood hamstrings
11/30/21 – Give your neck some love 
Awesome Arms
This is partly to hold myself accountable for getting it in. I do a lot of core & leg work in my other classes, but not so much specific to the arms & shoulders. Come join me LIVE on FB on Mondays at 5p and Fridays at 1215p. It'll be short, quick & precise, 5-10 min max. Watch for posts in the Studio page to let you know what equipment you'll need – I'll be alternating dumbbells, bands, TRX… and anything else I have handy! If those times don't work, you can always catch them later.
Group classes & activities, week of 10/25/21
Tuesday
Wednesday
Thursday
Friday