Your guide to everything under the Moon, the Amber Moon, for the week of 6/21/21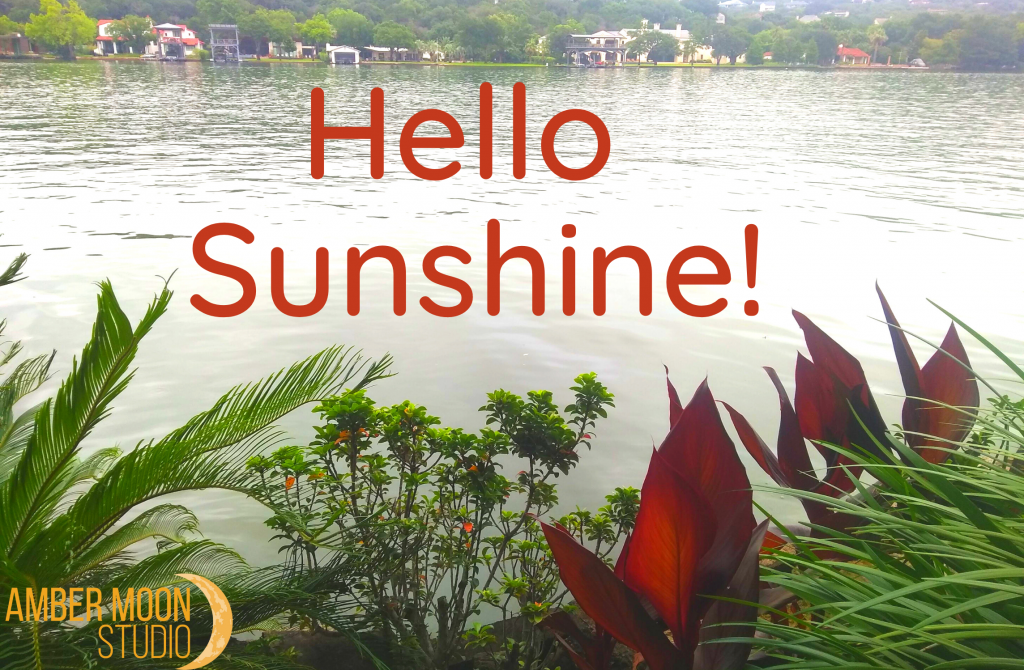 It's Friday, and I'm starting this! Progress! It also helps that I slept in, took the day off from training (did a bike, a swim & the walk-to-run program yesterday, plus classes), am on my 2nd cup of coffee (ahhhhh… how i love thee). Normally, 1 cup is all I need. But when I'm sitting there enjoying said 1 cup, thinking about an oatmilk blonde latte from Starbucks, a 2nd cup just might be called for. So here I am.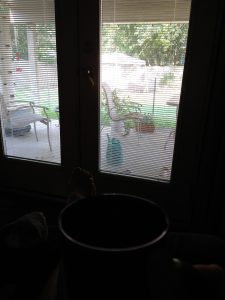 Also thinking I might need to get a small pool on the back patio to go soak in after working outside all day. Yes? Please say yes…
It's still Yoga Appreciation Month, and I invite you to come to class on Wed & Fri, at 1030a Class is an hour, and you are totally worth that time. I'll be incorporating sound (humming) into our practice this week, which really keys you into your breath. I focus on breath a lot anyway, but when you add sound to exhale, it really increases your awareness, your truth of breath, as it were. You'll see what your breath is really doing. I find this the be a great gentle reminder of staying in the moment. This is honestly one of my fav add-ins.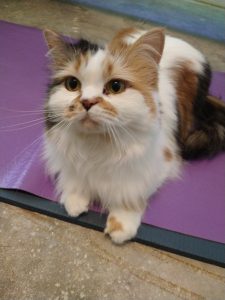 As my calendar starts to fill up, I'm re-evaluating the classes, my schedule, everything. Seeing how efficient everything is, and is it the best use of my time? I do this a couple times a year. That said, I'm going to be doing some class shifting for July. Stay tuned for more details. I'm doing my best to keep my work day to 8h, start to finish. I'm close. Maybe 9h is a better gauge. From T/Th Pilates class (11a) to the end of Walk-to-Run (715p), its just over 8. Wednesday starts at 7a, ends at 6p, with a very broken up day – it follows it's own rules 🤣. Fridays are still short, but I've added on as needed, and it easily stays within 8. With the addition of the Saturday run, I'm making sure I'm done early so I've plenty of time to unwind & get a good nights sleep before I rise & shine, and thoroughly enjoy eating my #hillsforbreakfast.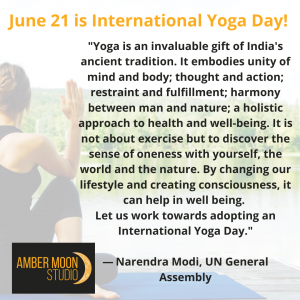 I am starting to look for an office space near the old neighborhood for bringing the Driveway series indoors. Not there yet, as I am still overly cautious, and want to see the research on how effective the vaccines are on the delta COVID strain currently entering the country. I can see Wednesday afternoons & another partial day in town. Stay tuned.
Walk-to-Run program
The first week was a SUCCESS!!! I'm so grateful for the opportunity to bring these folks into the Amber Moon fold. There were 6 & 8 people, and more starting over the next few weeks. I know my peeps have already noticed a significant change in their technique. Bring it!
Massage: the driveway series
June 23: Great Hills area – 230 is open.
June 30: RCN Days – 315/330 & 545 are open (let me know if 545 gives you trouble)
July 7: Great Hills area – 230 & 4p are open
July 14: RCN Days – 315, 445 & 530 currently open
July 21: Great Hills area – 230 & 4p are open
July 28: RCN Days – 315, 445 & 530 currently open
Open slots are subject to change.
For those coming to Taylor on Tues, Thurs & Fri – remember to use code TRYTAYLOR to get $10 off your next session. I've bought a portable misting system and am going to figure out how to use it effectively this weekend. It's supposed to cool it down about 20 degrees. I'd take even 10. Also, been setting up in the garage as it tends to be cooler than even under the carport. And lots of breeze from the fans. It's ever evolving.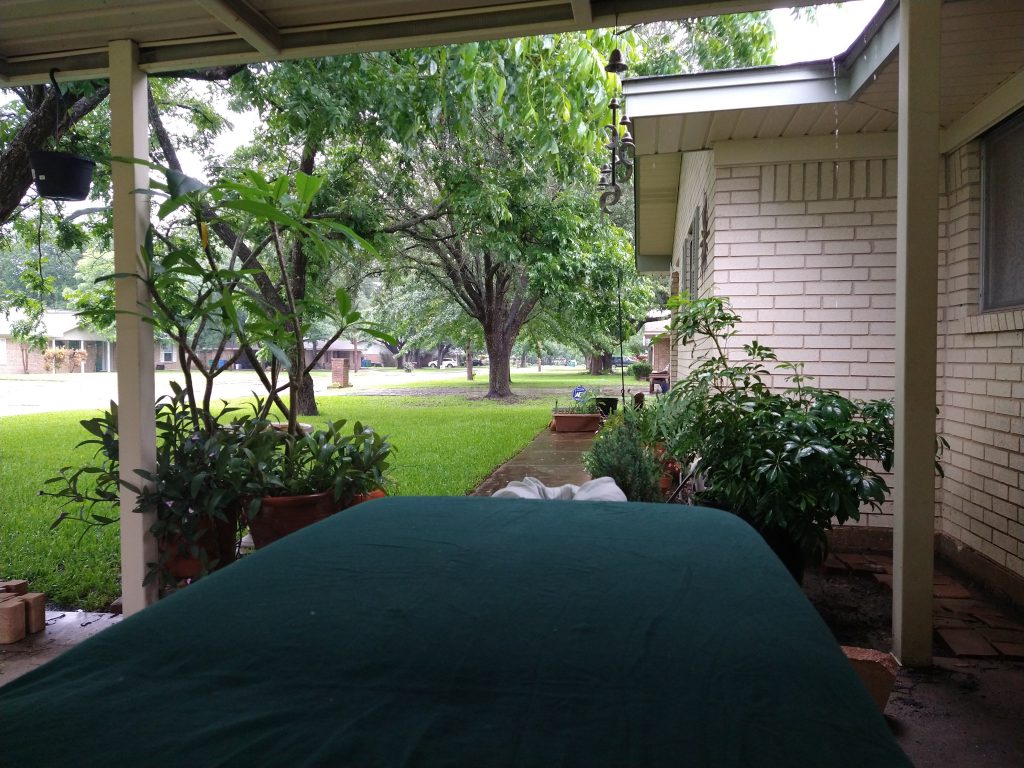 Class schedule for this week