Studio updates for 5/10/21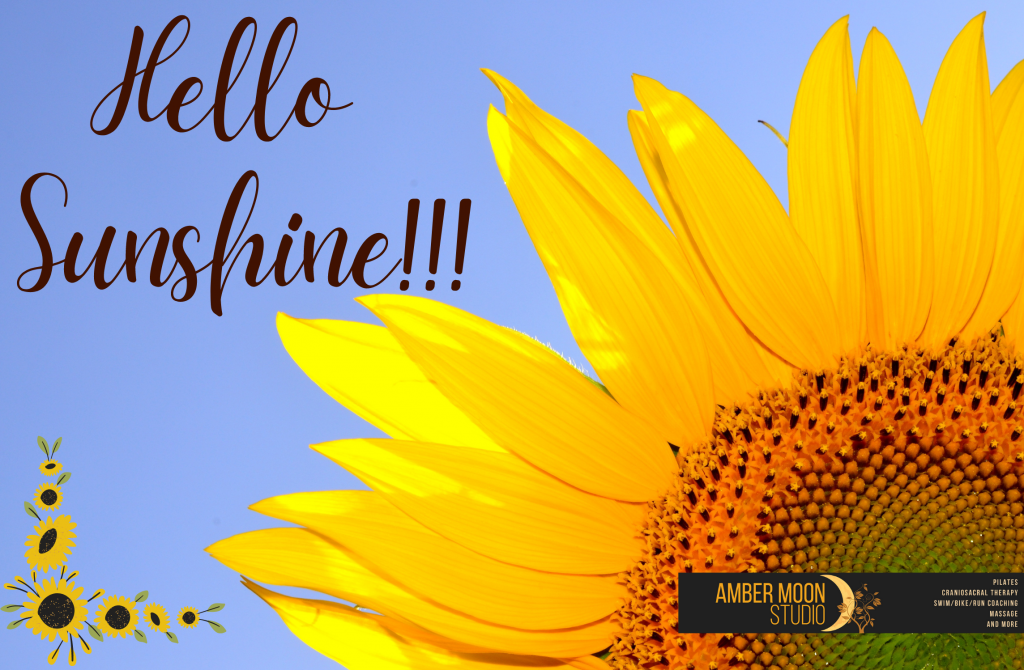 Good Morning!
Welcome to Monday!
Who's gonna make the most of this week with me???

I've been rehabbing this knee since 6 weeks before my Glacier Half Marathon (6/22/19). And on Sunday (yesterday), I finally RAN over 3 miles. With no knee pain. It was broken up in the midst of 6.3 miles of time on feet (walking, running, etc). And can I tell you just how GOOD it felt? I miss running. I love running. It was back in Sept 2020 that I found the root cause of the knee issue, and have been faithful since then on getting my personal work in. While all the stuff helps, it was when I was moving & didn't get my walks in that my knee regressed. So, the most important thing I need to do – WALK. Which leads to RUN. It's not just walking, it's walking with awareness of technique, how I need to adapt from where I was, awareness of reaching the heel back. That reaching the heel back – I was taking a Pilates online workshop and something clicked. See, all the stuff I do really integrates. There is so much crossover. It's why I love what I do. <3

So, let's take a look at YOU! What do you need to do to get to where you wanna be, to what you wanna do? Doesn't matter the goal. Consistency, persistance… that's what counts.
* * *
NFL Football starts in 122 days.
* * *
I'm working on getting the massage & COVID form into the reminders that my scheduler sends out. So please start minding them! I'll still be sending via Google Drive until that time, and probably a little after, as I'd rather you have it twice then none at all.
* * *
Massage: the Driveway Series Austin updates
May 12: Great Hills area. One slot remains – 230p. We'll be off Anderson Mill near Tin Cup
May 19: RCN Days. **FULL** #YAYME
May 26: Great Hills area (near Yaupon & Spicewood Springs) **FULL** #YAYME
June 2: RCN Days. 315p, 5 & 545 open. If you are an RCN area, check your RCN Days separate emails for direct link, or email me
Reminder – openings are subject to change!
* * *
vCita, my scheduler, is also in beta testing for a waitlist option. Stay tuned – I signed up to be a guinea pig!
* * *
Did you sign up for your May BOGO yet? 2 classes for $15. Try a new class!

* * *
Until I see you next, stay safe, be persistent, and spread some Sunshine!