I don't know about you, but I feel like this year is flying by! Normally I'm starting to get ready for a Fall vacation, but this year, I'm gonna go do an IronMan 70.3 (half IM) instead. As I do prep races, I'll have a few days off, as well as before & after the actual race, OilMan. For those of you that are unfamiliar, this is a 1.2 mile swim in Lake Conroe, 56 miles on the bike, and then a half marathon (13.1 mile run). Yep. I'm crazy. This will actually be my second half IM. My first was waaaaay back in 2011, when I was able to swim without a snorkel, and prior to my Year of 5 Injuries (2012), the broken toe (2013) with the subsequent neck issues (2014-2016). I've been on an 18-month plan with several of the athletes I coach to get to OilMan. Just 2 more months of training. If I seem tired, it's probably because I am!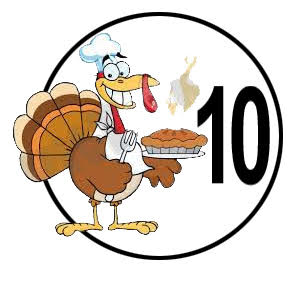 With this said, see below for the dates I'll be out, and know I'll be emailing those of you that have appointments on those days in the near future (if I've not done so already) to find out what you want to do. Feel free to take the initative & rebook on your own if you want to make sure you get in!
I'll also be hosting the Amber Moon Studio Turkey 10-miler on Thanksgiving morning again, and will be taking the Wednesday prior off to get that set up while its still light out. The link above is for the Facebook event if you want more info. You don't have to do 10 miles. Its about good company, coffee & PIE! Oh, and getting your workout in before the Holiday Festivities begin! Come play!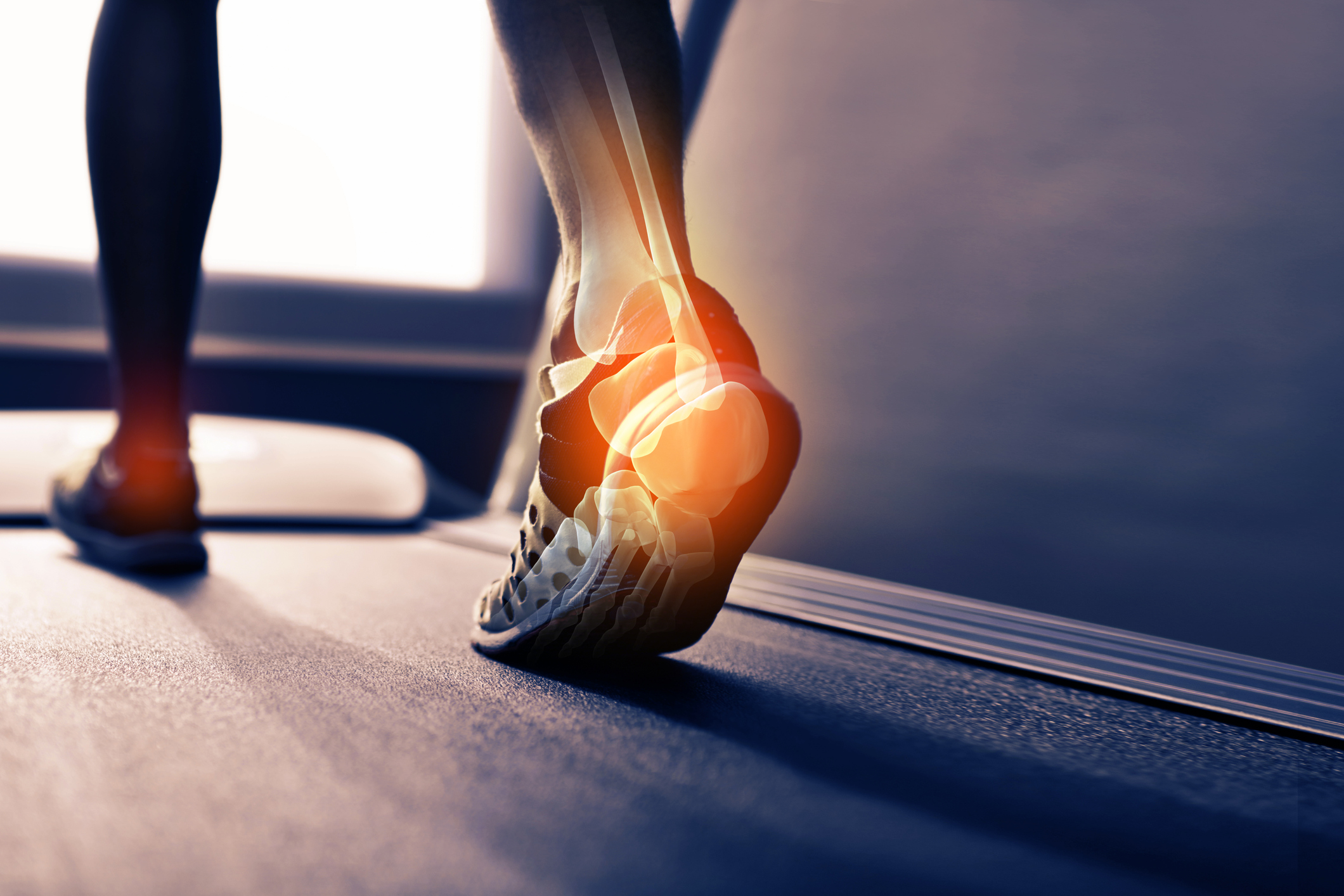 All the way down to the Feet
Since the broken toe of 2013, and the irritated big toe of 2017, and even before these 2 incidences, I've been doing a lot of my own work strengthening my feet. It s not a common training area for most personal trainers/Pilates instructors, but then, we know I'm not common. If you're feet aren't working correctly, they are going to throw off the whole system. There's even a fascial line that goes from the bottom of the big toe, up the back of the body and around to your forehead. Your big toe can create a headache if it pulls on this fascial line incorrectly. When I went to the podiatrist for my broken toe, the only rehab exercise she recommended was the toe towel grab. Yeah, that's ok, but there's so much more to the foot than just those little intrinsic feet muscles. The muscles that extend up in to the calf also need to be addressed. Even your shin (tibialis anterior), as it has a connection to the top of the big top (and it ends right at the nail bed, so when its tight, it can make your toe nail look… ummm… bumpy, nasty, unhealthy, dead.) 

Each of your feet consists of 28 bones, which is almost ¼ of the total number of bones in your entire body. There are 33 joints, which give the foot its mobility and 20 muscles that direct the movement of your foot. Finally, each foot contains over 100 different ligaments that connect one bone to another and hold the entire structure together. This mass of tissue and bone must serve many purposes. Perhaps the most important function is as a loose "bag of bones", adjusting to uneven ground surfaces. But, in the same step, the foot must transform to serve as a firm support to provide a strong, stable push off the ground.

http://www.elitefeetusa.com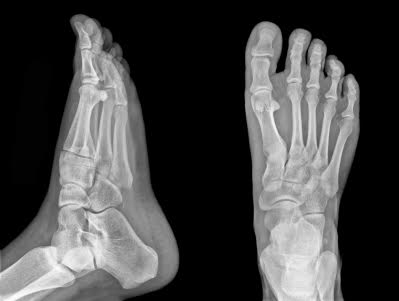 Your feet help with balance. They help you walk & run more efficiently. The toes need mobility up & down (flexion & extension), as well as the ability to spread & scrunch. Your arch acts as a shock absorber. If its not well supported, it can lead to knee, hip, low back issues. Flat feet, the same. There are 3 arches in the foot – all of them need to be working & supported for optimal performance.  

So while you're working on strengthening your feet, they might need a little bit of help. Orthotics may be the answer, especially if you're feet are giving you troubles. I've had orthotics from past physical therapists and a podiatrist in the past (very rigid), and while insurance covered them, they're nothing compared to my Elite Feet custom orthotics (semi-flexible). Another triathlete referred me to her many years ago.  I also like that Tammy Harbison, owner, is an IronMan. She gets it.  She's built me 3 different custom orthotics sets for running & daily wear over the years, plus a generic set when I was still recovering from the broken toe. I've also got custom orthotics for my cycle shoes from her. Who'da thunk that orthos in mostly non-weight bearing shoes would make such a difference??? 

Elite Feet orthotics, coupled with the proper footwear, will gently direct your feet and legs into their strongest biomechanical positioning. Whether you have chronic injuries or simply wish to help prevent the possibility of injury, Elite Feet orthotics will provide the stability, support, and comfort for any activity.

http://www.elitefeetusa.com
If you're ready to get your feet strong & supporting the rest of your body, ask me for some of my neat exercises next time you're in, or book a 30 min appointment. I'll get you squared away! If you want some orthotics to help you improve everything, contact Tammy.
Plumeria for Sale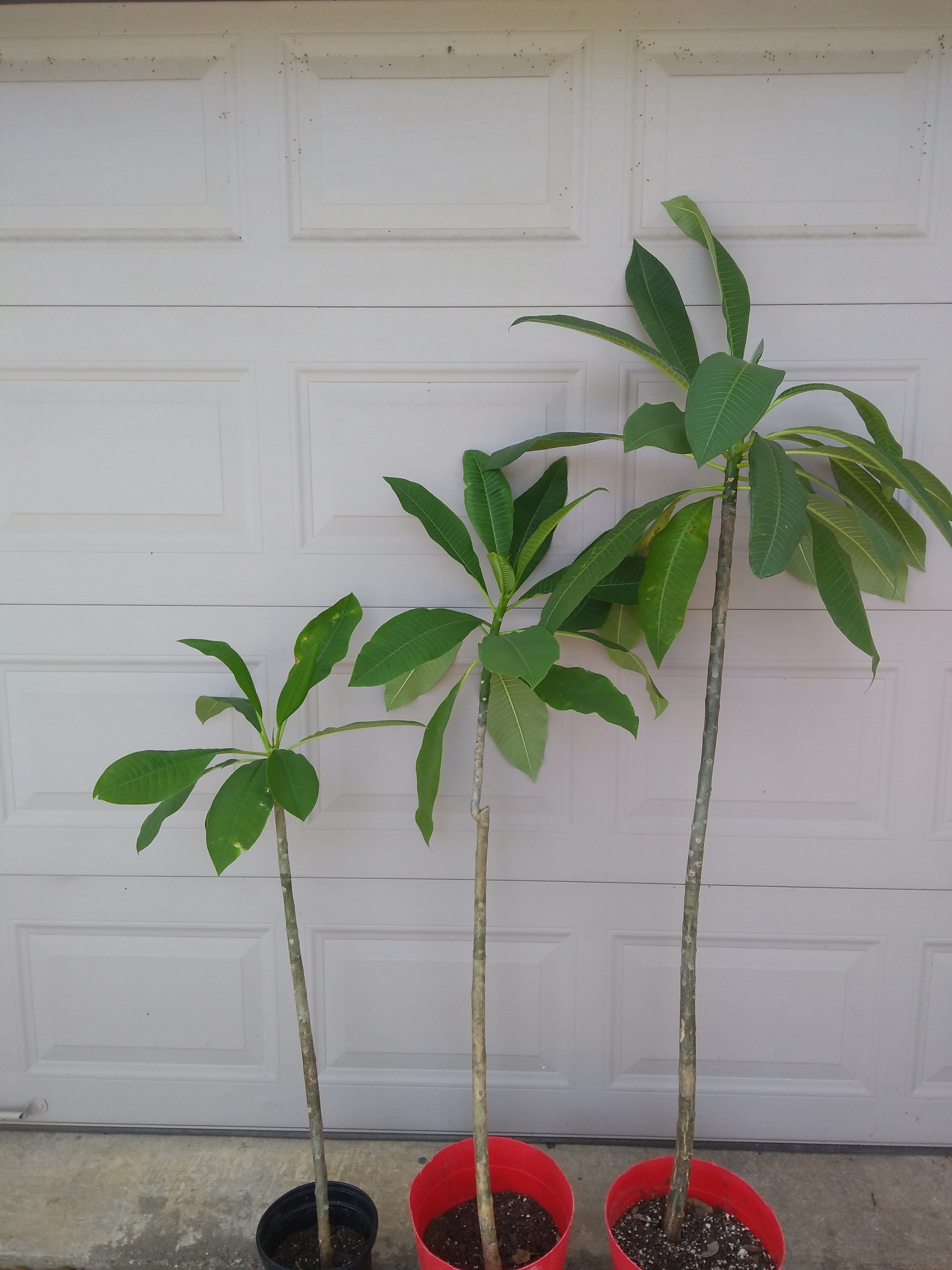 I got 2 taller plumeria from my vet, 2 for $25 (she's narrowed them down to 6 possibilities on color; red pots), and 1 for $20 (Ajax color; not pictured), as well as $5 seed packets (10 seeds per). Money goes to Austin Dog Alliance – either you can send it to them, or I'll pass it along to her to send. These are up against the garage door, so you can see scale.
Upcoming Studio closings
Dates I'll be off for races & holidays:
Sept 3* (M) & 28 (F)
Oct 1 (M)
Nov 2-6 (F-Tu), 21-23 (W-F)
Dec 24-25 (M-Tu), 31- Jan 1(M-Tu)
Note: I may take limited clients on Dec 24 & 31, Jan 1. We'll have to see what all is going on. Please let me know ASAP if you are interested in these dates.
*I've got some special exceptions scheduled for this day already – its full.
Monday 10a Pilates class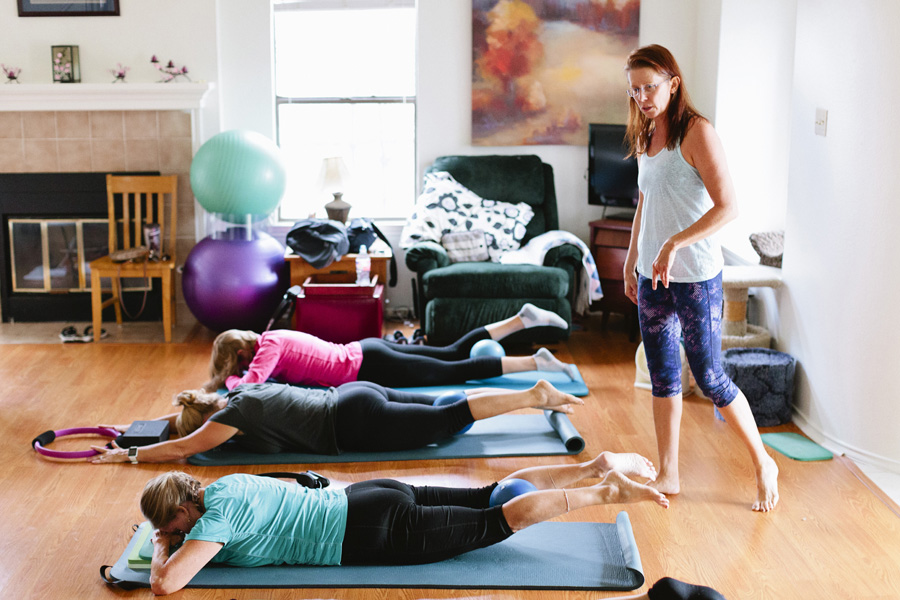 In September, we have 3 Mondays, so $36 for the month. Class is getting full, but there's still a few spaces if you want to come try it out. All levels welcome!
Run coaching thru the Y, or maybe you are ready to try a Tri?
I've developed a nice little road race series for my Austin Y-Tri peeps, so if you're interested in starting running, improving your running, or improving your racing, I invite you to come join in with the gang! Run training is on Mondays at 630p, Tuesdays at 530a (these are technique & speed), as well as Fridays at 5/530a (these are hill days). The Y has registration open now – either thru the triathlon program or for the run specific section starting in October. Each race includes multiple distances, and its just a lot of FUN to go with a group of friends. 
I've also got a few people interested in doing the Wiki Wiki Man Sprint triathlon in May 2019. I'll be getting more info out on this – if you are interested, now is the time to start laying foundation work! Ask me for more details if you are chomping at the bit! Did I mention you can also CAMP in a State Park the Friday & Saturday prior?
Xterra/ SUPdates
The wait is over- the Vector Pro is here. The fastest, most flexible suit for your money; this is the suit beloved by our Pros and age groupers alike. Upgraded neoprene, ultra-mobile arm design, and a super soft inner liner makes this the perfect suit for longer races where comfort and speed are crucial. With your sponsorship discount, it's only $279 this month (regularly $699.) Shop Wetsuit & Gear bag athttps://www.xterrawetsuits.com/pages/ctc
Remember to apply your discount code, CO-AMBER, to unlock your savings.
— 
Vector Pro Fullsuit: The perfect wetsuit for distance swims, the flexibility and speed you will find in this suit is unparalleled- $279 (Reg. $699)
— 
This ultimate race Transition Backpack will hold all of your gear- outer pocket for sneakers, water bottle compartments, and a dry section on bottom to store your wetsuit while keeping the rest dry- $39 (Reg. $99) 
—
10′ BLACK SUP Package: Back in stock and shipping now, this classic style is the perfect ultra-portable SUP for weekend getaways. It holds up to 250 lbs, and rolls up into a backpack weighing only 25 lbs! Get yours for $499 (Reg. $1200)� Shop Xterra boards at: https://www.xterraboards.com/?rfsn=1118946.d3320e&utm_source=refersion&utm_medium=affiliate&utm_campaign=1118946.d3320e