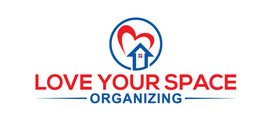 So you may have noticed the state of flux here at the Studio of late, as I'm minimizing what I've got, reducing down to what I need. One of my athletic sponsors has helped me immensely with this – Love Your Space Organizing.  The more organized I am, the more time I can spend… training… playing w fluffyfluffys… gardening… tending my flower pots/beds… having fun. I have known Ryan Lanier, the owner, for years – met her through the Northwest YMCA triathlon program. Through this organizing work, she has really made me think about all my stuff. If I didn't love it, I thanked it for being in my life, and let it go. We started with the master closet, then kitchen, then the office (which is again in flux as I cleared out & gave away my 4 drawer file cabinet, ahhhhhh).  I've not missed anything I've let go. As we organized all these spaces, we spent $0…we used all my current bins, baskets, etc., either from that particular area or other areas of the house.
Here's some BR & AR shots of my closet…
BR: before Ryan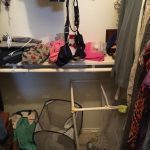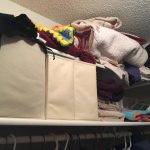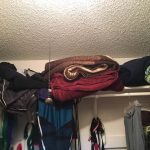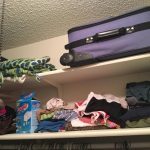 AR: after Ryan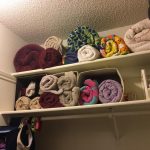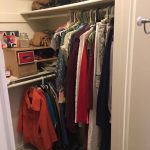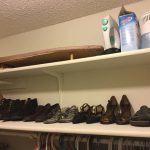 I've let this be the foundation, and I've changed a few things (the rolls of towels look great, but take up a LOT of space), but mostly, it's still like this. Ryan started me on this path, and then I've kinda taken it on myself. Some people just need a push (me), others need her constant guidance. And either is fine.
It is a big step to minimize, let go of "stuff", so if you want to start smaller, she also offers several Sunday Basket Paper Organizing workshops. This workshop let's you stick your toe in, test the
waters out, see what all this goodness is about. Coming up this month, she's got: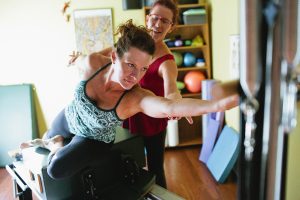 Start with these, then decide if you're ready to really LOVE your space.
You may not have met Ryan yet, but if you've been on my website, you've seen her – she's my Pilates equipment model.
She's also got a "Give Where you Live" page on her website about donating items, which I think is a GREAT resource!
In this post: 
Regular slot of weekly Pilates available
Pilates classes for April
Amber Moon Athletics
Studio Schedule & Closings
Regular slot for weekly Pilates available
One of my weekly clients had to shift her appt time, and now I've got a 1p Thursday weekly slot available for Pilates only. Because of the way the day is structured, I cannot consistently do any form of body work here (I'd get almost no lunch or down time from 10a-4p). If this time works for you & you wanna give it a try, let me know ASAP!
Pilates classes for April & the 4/$40 special
I picked up a new person from the February special, and heard rumblings from some other people, so I'll run it again for April – new people only, $40 for the month. New participants only.
Are you a current participant? Refer someone, and when they complete all 4 in the month, you get a class FREE!
$12 per class if you pay for the month, drop in rate is $15 per class. There will be 4 classes each for Wed evening & Thurs morning session. I'm not missing any days for a while.
Class numbers policy applies:
must have 3 to make a class
if 2 people, ea person will be charged for 2 class sessions (making it a duet, regular price of $30, so you saves you up to $6)
if 1 person, option to do a private ($60, or 5 class session value) or cancel.
I will verify the attendance about 12 hours prior, and let you know so you have a choice.
Sometimes people get sick last minute, so I'll send out a notice later than 24 h in these instances.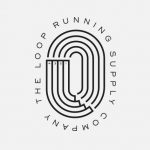 Amber Moon Athletics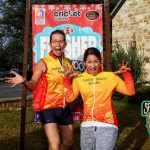 There is another jersey order going in soon. If you are interested, please let me know ASAP.
I've picked up 2 new sponsors – and added a new page! I'm going to be highlighting 2 sponsors a month, tell you a little about 'em so you can get to know them too. Some made it on the back of my ride jerseys, others will be on the next redesign. My new sponsors are The Loop Running Supply (my peeps get 15% off shoes, 10% off everything else), and Xterra Wetsuits/ Boards (up to 55% off boards & wetsuits; use
discount code CO-AMBER).

Schedule Updates
Pretty much everything staying as is.
Closings –  May 17-22, 28 (Memorial Day), July 4
Mondays – 2:00p – 7:45p
Studio hours: 2 – 5p
6:30-7:45p Track/Hill Training thru Northwest YMCA
Tuesdays – 5:30a – 4p
Studio hours: 8a – 4p
5:30-6:45a Track/Hill Training thru Northwest YMCA
Wednesdays – 2:45-6:30p
Studio hours: 2:45-6:30p
10:45a-12p Viniyoga at the Northwest YMCA
5:30-6:30p Pilates Mat Class at Amber Moon Studio
Thursdays – 5:30a – 4p
Studio hours: 10a – 4p
10-11a Pilates Mat Class at Amber Moon Studio
Friday 5:30 – 11:45a
Studio hours: 8 – 11:45a
5:30 – 6:45a Run Coaching for Austin YTri
Just a reminder, if you have any questions on policies or scheduling, visit my previous post and scroll to the bottom.