My athletes & I participated in the Wanderlust Half Marathon & 10k at the beginning of April, and one of my athletes posted on Facebook the quote below. For those of you that wonder why I get up so  early, go to bed so early, arrange my schedule the way I do… this is why. I just had to share.
"Today I ran a race. It was cold and windy and at times hard, but I'm happy with my race. But my post today isn't about the race. And my favorite pictures today aren't from the actual race. They are with these amazing people. Those that were there before, during, and after the race. My #teamcrazy crew that trains with me at 5am on hills…. I keep saying running isn't a solo sport. And after the past twenty-four hours, I believe it even more. It's about working together, believing in goals, and cheering one another on through the good runs and the bad. I am even more grateful for this ragtag group of people who have come into my life and have given me so much. Love you all." – Farrah Keeler
I posted my race report on the AMS facebook page (scroll down til you get to the 4/8/18 entry). All the fun stuff gets posted on that page. Feel free to follow it! The fluffys also have their own page, if you want to stay up with their shenanigans.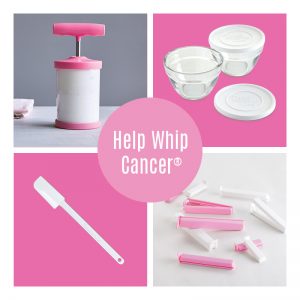 Help Whip Cancer
Its that time of year! Pampered Chef's Help Whip Cancer campaign, where $1 from the sale of these 4 items goes to the American Cancer Society. Ready to get yours? These items (pink) only available this month. Bowls always available, but without the donation to ACS.
Schedule update
I'm working on shifting my schedule to make the Tuesday workday a little bit shorter (but keeping all slots), so I've closed tuesdays down for a bit until it gets settled. Should be by Monday, 5/7. Also a reminder I'll be away from the Studio May 17-22. Please mark your calendars if you are weekly.
I  AM working
Memorial Day
afternoon. I've got space for 1 more client if you're looking. It should be open on
my online scheduler
soon.
Pilates classes
Still got the special going on – 4 consecutive classes /$40, new participants only. Come give it a try! Wednesdays at 530p, Thursdays at 10a.
That's all I got this month since its already started… I'll get back to the regularly scheduled newsletter for June!