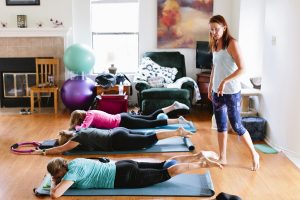 Pilates class special – for new participants only: February Pilates classes only – $40 for the whole month. Come try it, see what its all about. I put a lot of emphasis on the postural muscles, hip strengthening, then there is the ever-present core work, and we just plain have fun. We're looking to add some more people to our classes, so YOU get the benefit! Classes are Wednesdays at 530p, and Thursdays at 10a. Classes run about an hour. Please bring a Pilates mat if you have one (Yoga mat will work too in most cases). I do have some you can borrow, but if everybody needed one, there wouldn't be any extras. I've got all the other toys needed – rings, mini stability balls, toning balls, various size blocks. Please reserve your spot w my online scheduler, as space is limited. Bonus for my current Pilates class clients – if you refer a friend & they come for all of February, YOU get a free Pilates class!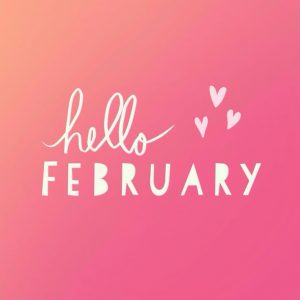 If you are on Facebook and want to follow & stay updated on the antics of the fluffyfluffys, they have their own page!
In this post: 
Pilates classes for February
Reminder on Studio policies; tips on the online scheduler
Plumeria in Winter
Studio Schedule & Closings

Photos from Star Trek Cruise (1st batch)
Pilates classes for February
All $12 per class if you pay for the month, drop in rate is $15 per class. There will be 4 classes each for Wed evening & Thurs morning session. I'm not missing any days for a while.
Class numbers policy applies:
must have 3 to make a class
if 2 people, ea person will be charged for 2 class sessions (making it a duet, regular price of $30, so you saves you up to $6)
if 1 person, option to do a private (5 class session value) or cancel.
I will verify the attendance about 12 hours prior, and let you know so you have a choice.
Studio policies, tips on the online scheduler
Reminders on Studio policies, so no one is surprised:
24h cancellation policy: Please give 24 hours notice before canceling any appt, or I reserve the right to charge you for a session. Most of the time I accept a notice given before i go to bed (and I go to bed early). I acknowledge there are emergenices & valid reasons for missing, in which case you will not be charged. These are at my discretion.
If you are sick or think you are becoming so, please cancel. 24h cancellation policy may not apply.
Your appt time starts when scheduled, or within 5 minutes.
I do my best to allow 15 min between sessions to give us both a little flexibility. Realize this is not always the case however. Feel free to arrive 0-5 min before the start of your appt.
If you arrive late, your appt still ends at the original time unless pre-approved.
Massages (1h appts) may run anywhere from 50-70 min, at my discretion, based on your needs & my schedule.
Pilates private sessions last 50-55 mins (1 hr appt) and 25-30 min (30 min appt) in most circumstances.
Email and/or text confirmations are sent automatically via vCita 2 days before your session. Please make sure you are receiving these in the format you prefer. Email is required for all appts.
Tips for using vCita:
add 

no-reply@vcita.com

 to your address book so you get your notifications.
if you hit the "invite" button on texts/emails, it will automatically put them on whatever calendar you use.
When looking for appts, keep in mind the scheduler has a 15 min block before all massages. Not necessarily so for Pilates sessions. If you're having troubles finding an hour slot, look for a 30 min slot, then book it and ask if there is actually an hour option that is not showing up. I can decline the appt if its not an hour. Realize this may be one of the appts that runs more like 50 min. Friday mornings get this way.
Tips for getting in touch w Sharon:
Text/email are way easier since I'm typically short on time between clients. Replying that way is much faster for me then a phone call. Also, thru the vCita system.
Plumeria in Winter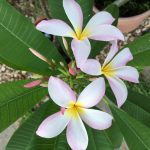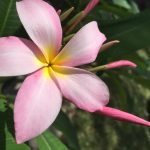 Did you know that Plumeria turn into sticks in the winter? Yep. They drop all their leaves. Mine were a bit confused this year, and I've heard some of my vet's plants were also confused. We both got blooms in December. Crazy, I know!
Plants – $20-25; Seedlings – $5; Packet of 10 seeds – $5. Proceeds go to Austin Dog Alliance. Plants are a variety of colors, and the seedlings/seeds are a Surprise!!! My vet has a plumeria addiction, and they cross pollinate. If you want the donation for your tax write off, please send email me your receipt prior to delivery/pickup. Otherwise cash is preferred. I only keep a few in stock, so let me know what you want something so I can make sure it is here. Current stock: 2 plants (Mardi Gras, and Violet Jack colors), a plethora of seedlings, and several seed packets. Let me know what you want!
February Studio Schedule
For your edification as well as keeping me straight, I list my total work day after the day of the week.  On the bullets following, I list actual studio hours, as well as any classes I teach/coach elsewhere. It may only look like a do a few studio hours some days, but take a look at what surrounds it… You'll see why my schedule may seem like it have slim open spots!
Closings –  none!
Mondays – 11:00a – 7:45p starting 1/22
Studio hours: 11 – 11:30a, 2:00 – 5p
6:30-7:45p Track/Hill Training thru Northwest YMCA
Tuesdays – 5:30a – 4p
Studio hours: 8a – 4p
5:30-6:45a Track/Hill Training thru Northwest YMCA
Wednesdays – classes only
Studio hours: none aside from classes & 2 already scheduled clients. Office Day.
10:45a-12p Viniyoga at the Northwest YMCA
5:30-6:30p Pilates Mat Class at Amber Moon Studio
Thursdays – 5:30a – 4p
Studio hours: 8:45a – 4p
10-11a Pilates Mat Class at Amber Moon Studio
Friday 5:30 – 11:45a
Studio hours: 8 – 11:30a
5:30 – 6:45a Run Coaching for Austin YTri
Photos from Star Trek Cruise