Your guide to everything under the moon, the Amber Moon, for the 2 weeks starting 5/23/22.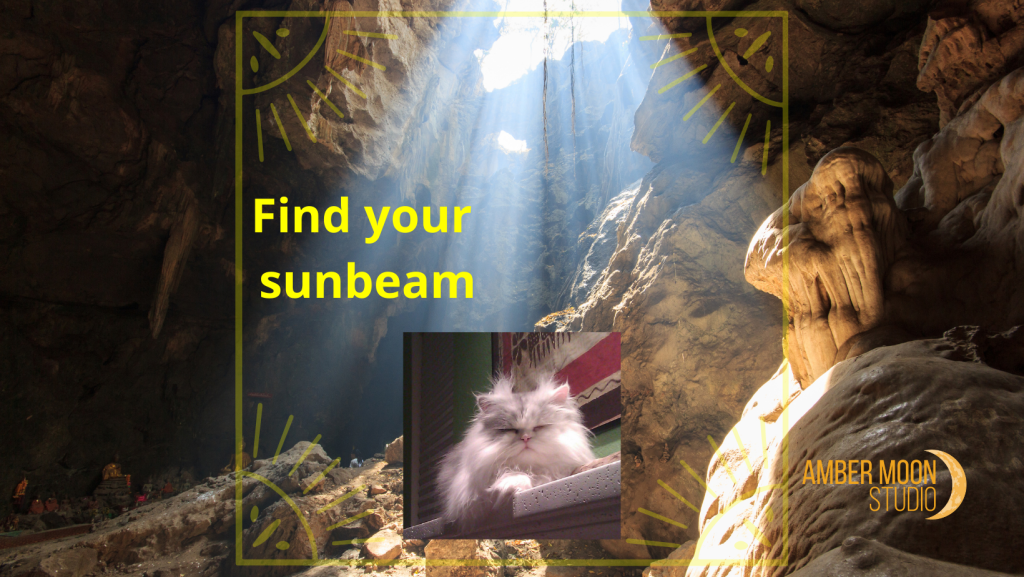 In keeping with the last Hello Sunshine's theme of change… I'm starting to finally settle some of the chaos in my home/studio. And spending as much time OUTSIDE as I can. That's not new, but it's still just awesome. If I've got the fan going on the back porch, I don't mind it in the upper 90s. I started the garage re-organization again so I can get projects going out there as well. Just finished sanding my new kitchen table & oiling it today – it gets to sit overnight, then 1 more coat. It really is quite exciting have the Great Room & kitchen walls all 1 color, and the bathroom will follow suit shortly. I got a small garden in for this year, and working on a 2nd raised bed for fall planting. Lots of good stuff happening, and it's making this house feel more & more like my home.
Wednesday Massage & CST at the Austin Studio will now have a what-will-appear-to-be-random-but-it's-not new time slot at 1p. Because of summer vacations of my regulars, it's a little wanky at the moment as others book appointments, but there will be a 1p session start every other Wednesday. At the moment, some of them are 30 min – I've indicated these below (see Austin: Massage & CST for dates). This is a trial run lasting the summer – I need to see if I can get done with class at 1145a, have lunch, and be out there door & at the new location for 1230-1240p to allow for set up & settle down from the drive time. And a new location starting 6/1/22.
I'm also shifting Awesome Arms a little bit… read on below.
Awesome Arms *UPDATE*
I'm loving this work out, even with my little case of tennis elbow. I'm switching formats though starting 5/30/22 (that's next week). I'm not getting engagement on Facebook, so I'm going to shift it to Zoom & YouTube only. Still free, or $4… package still available. You choose.
Reminder of upcoming Studio closings
June 23– 28, 2022
September time off TBD
November 23-25
December Holiday break – tentatively 12/26-30
Taylor openings – massage, Pilates, CST, online, etc.
Austin: Massage & The Driveway Series
New location starting 6/1/22… It's off Lake Creek Parkway & 183. When you sign up, you'll get the new address. For all my regulars, I'll be emailing it to you next week (so an not to confuse any of us). It in an office complex this time. I won't have to wait outside with the skeeters anymore, unless I want!
Wednesday openings, including the new slot:

6/8, 1p (30 min only), 330p & 5p
6/22, 1p (30 min only)
7/6, 1p
7/20, 1p (30 min only)
8/3, 1p (30 min only)
8/17, 1p
8/31, 1p

Driveway series I'm gonna drop these off the calendar for a bit until I see how long it takes me to get to there from the new location.
Openings subject to change. Please check back regularly or email me to ask.
Classes & Group shenanigans for weeks of May 23 & 30, 2022
Only one change to this schedule – I've dropped the Friday Viniyoga class.
Tuesday
11a: Pilates Mat
5p: Everything Under the Moon
535p: Awesome Arms (Zoom) – FREE or $4
615p: Taylor Track Time! (Memorial Track, Taylor)
Wednesday
10:45a: Viniyoga
Thursday
11a: Pilates & BOSU
5p: Everything Under the Moon
5:35p: Awesome Arms (Zoom) – FREE or $4
Thanks for reading this far. Have a safe & enjoyable Memorial Day weekend!