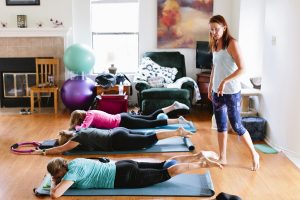 Great news – my online scheduler now shows ALL the open slots! I've spent a good deal of time adjusting everything and asking questions of the vCita support team, and FINALLY got those darn defaults adjusted so you can actually see my openings, AND they show up on the 15 min intervals that I want. YAY.
As I continue to minimize the time I spend on the computer, my neck continues to improve. While I really enjoy writing & educating you, my neck has a different opinion.  If I manage to get little bits written throughout the month, I'll get a longer newsletter out. I'm currently spending a lot of time studying for my CST Techniques exam (finally) and minimizing my possessions (aka decluttering).
Pilates class – Mondays 10a
July is having a major shift in the Pilates class day/time, which is why I'm actually getting this out NOW and keeping it short & simple. Last month I had put a hiatus on the Wed 530p class, and now I'm shifting the Thurs 10a class to Mondays at 10a. All my existing Pilates class participants are able to come to ONE class. Makes my use of time more efficient, you get YOUR workout in before the week takes off (and what a great way to start it, right???). If you want to join us – for new participants, $40 for the month (and there are 5 Mondays, so that's a STEAL!). Please register as space & toys are limited. 
Updating the Studio by-line
I am working on updating the current logo by-line ("Yoga, Pilates, Massage & More") to reflect the formats I utilize the most, and help emphasize the direction I want to go. I'm working on a survey for YOU to help with this – it's still in progress, but wanted to let you know to expect another email this month when I am ready for your input. I do try to minimize emails to your inbox, so please know this is important to me and I value your thoughts.

Xterra SUPdate
This is an easy one for me to do, since Xterra sends me a monthly email to share. Since I'm getting this out so early because of the Pilates class change, I'll post July's update onto this webpage when I get it. Please take a moment to check it out in a few days.
New Sponsor – Blur Cycleworks
The list of people & companies that support me & YOU – my clients & athletes – continues to grow! Please welcome Blur Cycleworks and Eric Warnsman (owner) to this growing list! If you need your bike repaired, fitted, maybe a new bike, go talk to him! He just redid my bike fit on my racing bike, and I'm impressed. He rebuilt my fit from the cleats up, and really took a lot of time to understand my issues (we know I've got a few…). He admits my bike fit is a little different from most tri bikes, but it fits ME. I like that.
Our other sponsors:
Studio closings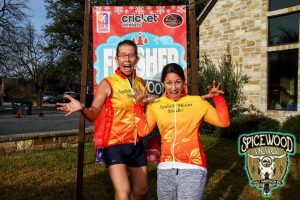 Just a few dates I'll be out for the rest of the year – holiday & races. Please start marking your calendars now if you have a regular appt on these days.
July 4 & 27.
Sept 3 & 28
Nov 2-6, 22-23.
Dec 24-25, 31- Jan 1.