For all my weekly folks: please let me know any December/Christmas/New Year's appointment changes as soon as possible. I know its still 2 months away, but I need time to plan, update my calendar, etc. Thank you in advance! I will be closed 12/26 & 1/1 – its not going to affect many people.
Reminder as we get into flu & cold season: if you think you are sick, or know you are sick, please cancel. I know you might think a massage would feel good, but you could pass those pesky germs on to me & my other clients. Ditto if you have sick kids.  While I do have a 24hr cancellation policy – if you're sick, I don't charge you.
What you've been waiting for – Montana photos – are at the bottom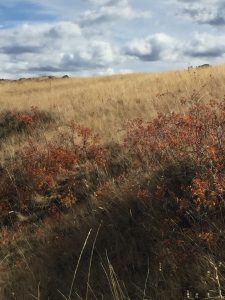 of this post! It was an amazing trip – both the CST workshop & the views!
In this post: 
Pilates classes for November

Plumeria for sale (donation to Austin Dog Alliance)

Pampered Chef – Holiday catalog show on NOW 

Tower Garden Times

Studio Schedule & Closings

Montana Photos
Pilates classes  for October
We'll have 4 classes this month, Nov 1/2, 8/9, 15/16, and 29/30. No classes week of Thanksgiving.. All 4 for $48, drop in rate is $15 each.
Amber Moon Studio Turkey 10 miler
Yep! That time of year again! Our favorite run on Thanksgiving morning! But really, you can walk, push a stroller, walk the dog… and have PIE,  Starbucks coffee, and great conversation afterward. Registration is a suggested $5 minimum donation to South Texas Persian Rescue – donations can be made on site, or via paypal (please put a message its for the Turkey10).
Brushy Creek Park (meet near water park, look for my banner, as well as Austin YTri).
Starts at 7:30a. goes until the last runner is in, the pie & coffee are gone, and you are ready to start your day!
Plumeria for sale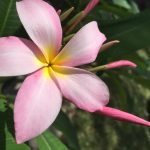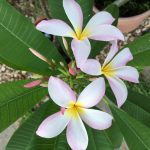 My vet sells plumeria plants, seeds & seedlings, with the proceeds going to the Austin Dog Alliance. I'm helping her out and pimping them here. Plants – $20-25; seedlings – $5; packet of 10 seeds – $5. Plants are a variety of colors, and the seedlings/seeds are a mystery. She's got a plumeria addiction, and they cross pollinate. If you want the donation for your tax write off, please send email me your receipt prior to delivery/pickup. Otherwise cash is preferred. I only keep a few in stock, so let me know what you want something so I can make sure it is here. Current stock: 2 plants (Mardi Gras, and Violet Jack colors), a plethora of seedlings, and several seed packets. Let me know which you want!
Pampered Chef – November fundraiser show for your holiday needs!
I'll be hosting a Fundraiser for South Texas Persian Rescue this month via the Pampered Chef in addition to the AMS Turkey 10miler. 10-15% of your purchase will go directly to them (depends on size of the show). Why STPR? It's where I got all 5 of my current fluffys, and the 2 ladies that run it really give a lot. These fluffys are high maintenance, and they take time, energy and money to bring back to health. Every little bit I can do to help (without adopting any more cats), I do! So plan early! No host items to give away this month, just lots o' love <3
Need a catalog? Let me know! Until then, here's the virtual catalog.
Tower Garden Times
How to help prevent colds or getting sick: take Juice Plus. It helps boost your immune system, and make you more vital. want more info?  please visit my Juice Plus website.
Want more info on the Tower Garden? Visit my Tower Garden website, send me an email, give me a ring!
Studio Schedule & Closings
Closings –  Thanksgiving (11/23-24), Christmas (12/25), New Years' Day (1/1),  Out of office (1/11-18)
Mondays – 2:45-7:15p
Studio hours: 2:45-5p
6:30-7:15p Hill training for Runners, thru Northwest YMCA
Tuesdays – 5:30a-4p
Studio hours: 8a-4p
5:30-6:45a Hill training for Runners, thru Northwest YMCA
Wednesdays – 10:45a-6:30p
Studio hours: 2:45-6:30p
10:45a-12p Viniyoga at the Y
5:30-6:30p Pilates Mat Class at the Studio
Thursdays – 5:30a- 4p
Studio hours: 845a-4p
10-11a Pilates Mat Class at the Studio
Friday 5:30a- 3p
Studio hours: 8a-3p
5:30-6:45a Run Coaching for Austin YTri
Montana Photos