your bi-weekly guide to everything under the moon, the Amber Moon.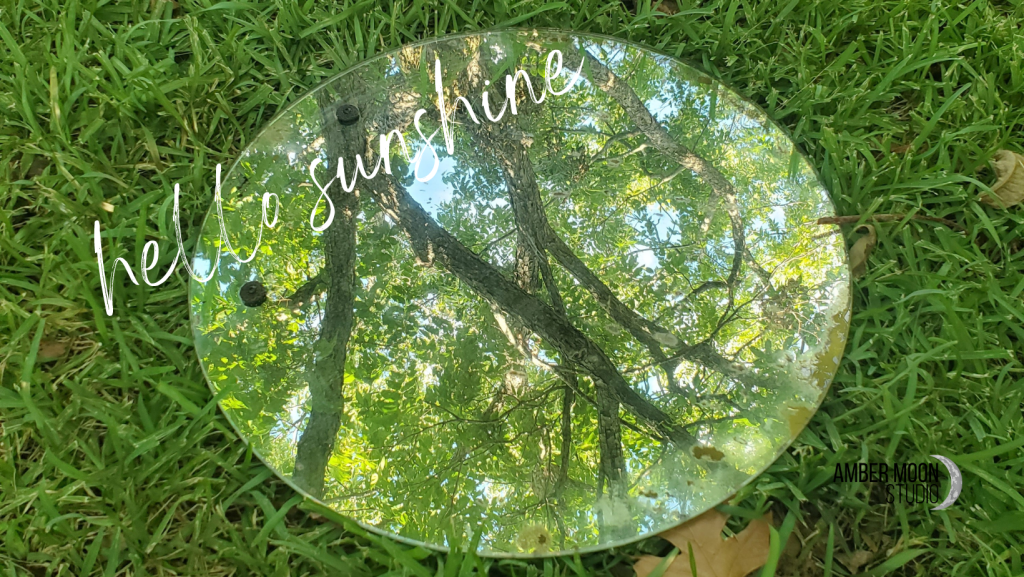 "The homestead needs to be tended every day."
This is a line from my newest HGTV show I'm watching, Homestead Rescue. It stuck with me. As I work on my house, my business, myself, it rings true. And it evolves, shows growth, allows for recovery. I'm for all those things.
I've got a list that I check off for all the biz things I need to get done – the "tasks" function on the google calendar really serves me well for this, as most of the biz stuff starts from there.
I've got a list of house things that need to get done. These are typically on a paper calendar and the dry erase board. Cuz on weekends, I don't want to be on technology. There are daily, weekly, monthly tasks, as well as my plethora of home improvement projects. I've broken these down into steps to make it manageable – small projects or components during the week, big ones on the weekends.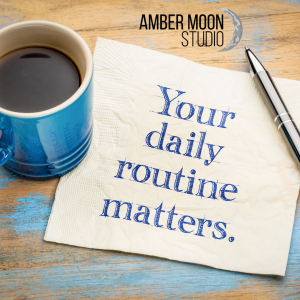 And then, of course, there's the homestead of me. I need to tend to ME daily. I've got a list of the things I need to do for my knees, for myself. Cardio. Breaks. Critter time. Outside time. It's evolving. My knee program recently went from 45 min 3-4d/week to 30 min per day, and totally revamped. Last week got my 2nd round of knee shots, and had a follow up with my physical therapist. I've definitely gotten stronger with this program, so it's working. Let's keep evolving it. I've also refitted my bike to accommodate less bend in the knees, and that's working too. Eric over a Blur Cycleworks is the bike whisperer. I highly recommend if you need help.
The key is – I'm tending to it every day. Small projects around the house. A little time on the studio. My workouts. Me time. Finding the balance is a constant task, and now that I'm feeling better, it's getting easier. It was one of those things – didn't know how much the knees were holding me back until they felt better. Working on my nutrition is helping too. More on that in an #AmberEats post.
I'm grateful.
How can you serve your 'homestead' daily? While the show is for people that live off grid, it applies to those of us on-grid too. What are your values? Those will help guide your choices. Need some help? Sign up for wellness coaching, and we'll figure out what parts of your homestead needs tending daily.
Other things from the biz side
I'm working on updating my website, and part of that is transitioning ALL the Amber Eats posts over there, so everyone can enjoy.
If you're looking for your weekly spot & don't see something that works for you, ASK. I can likely do some shifting on my end, once I know you're looking. At the moment, Tuesdays & Fridays would be your best option. I can pretty much say most clients have asked for a shift when they started or as their life changes, and everyone understands.
If you are a weekly / every other week client, your appointments have been entered thru the end of the year. I'm going to start entering them by quarter. In November, I'll enter for 1st quarter 2023.
For those clients that come every other week or so, I'll be offering a quarterly payment option. It's kinda like a package in that you pay less frequently. If you are interested, let me know. I would prefer to rotate when people pay to keep a consistent flow of income.
Vini-chair-yoga
It's time! This Thursday it starts! 1135a for 30 min. This initial offering runs for 6 weeks, to just see how it goes. You can register here, and remember to let me know if you want the package – and which one. 
Drop in: $12
Tier 1: $66
Tier 2: $49.50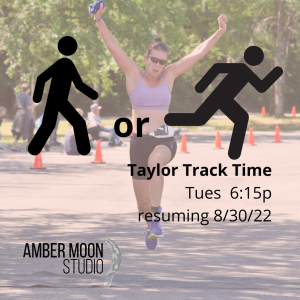 Taylor Track Time is BACK
If I had known that canceling Track for August woulda brought cooler temps, I would have done it back in JUNE! That said, it's back. It's open. Sign up here. This Tuesday, 8/30, is FREE.
Awesome Arms
This is the week! It'll be on YouTube only, 5:35p premier on Tuesday & Thursday. You'll even see a nice little count down for it! I'm really excited for this change – it gives us all a little more flexibility, and it still holds me accountable for getting it done. Please remember to subscribe to my YouTube channel, and you'll get notices when things get posted, on instant premiers, etc. I'd also love your feedback – either on YT (you'll need to log in to do it), or drop me a note.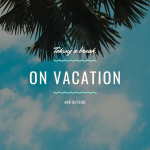 Studio closings 2022
October 11-14
November 23-25 – Thanksgiving. There will be Viniyoga on Wed, 11/23, then I'm off.
December 22-27 – Holidays.
Taylor updates
I'm making a slight adjustments to breaks in between clients – if it's different session types (ie Pilates followed by bodywork), I am shifting toward a 15 min break instead of 30. If 2 clients back to back are in the same room, it's still gonna be 30 min – remember, it takes 20 min for COVID to clear the air. While I don't want 15 min between every session, I'll starting closing the gap a little, which might make open up the time slot you are looking for. And the cats still need a 30 min break mid-afternoon to be fed. Remember these are subject to change, so check in regularly.
Openings for the next few weeks:
Tues, 8/30, 3p
Fri, 9/2, 2p
Thurs, 9/8, 315p Pilates or online session only (I'll need to book it)
Tues, 9/13, 2-430p
Fri, 9/16, 2p
Austin: Massage
Remember these are subject to change, so check in regularly. If you're looking for an ATX session, let me know and I'll keep you in mind when last minute cancellations happen. Wednesday openings in ATX for the next few weeks:
8/31, 5p
9/7, 5p
9/21, 1p (30 min only), 5p
9/28, 330p (30 or 45 min only)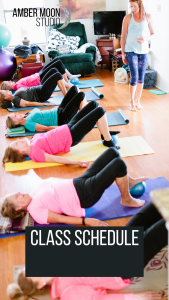 Classes for the weeks of August 29 & Sept 5, 2022
Tuesday
11a: Pilates Mat
5p: Everything Under the Moon
535p: Awesome Arms on YouTube
Wednesday
10:45a: Viniyoga