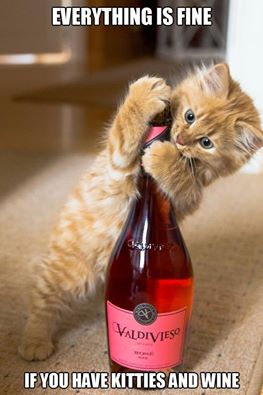 Thanks for your patience & humor as I've worked thru my schedule shift this month. i'm doing much better having mondays for office catch up, get ahead & general mayhem. as i worked on shifting my schedule, i got a good look at home many weekly and every-other-week clients i get to work with. WOW. while there may be other open spots, the "regular" unclaimed spots (and i'm talking every other week here) are Thursday from 230-430p, and Fridays at 9a & 230p. yup. it changes slightly when school gets out. so if you can't get it with me, you know why. regular clients do cancel on occasion, and i try to update vCita ASAP, so there may be random openings as well.
Memorial Day – its a long weekend off!
the studio will be closed on Friday May 27 – Tuesday May 31 so i may have a short vacation.
the studio will also be closed July 4, Labor Day, Sept 26-Oct 4 (more CST training), Nov 24 & 25, Dec 26. that pretty much covers the rest of the year 🙂
vCita – the online scheduler
i'm slowly working on getting everyone into the program. if you would prefer to only get email reminders, i'm going to ask you to go in & delete your phone number from your vCita profile. i've got too many clients to do it myself. your email is required to schedule, so emails are automatic. you can also keep both email & text if you prefer. haven't figured out how to only do text yet. dunno if i can.
the scheduler allows you to book out 3 months in advance. feel free to use that service!
if you prefer, you can also download the vCita app. Yes! there's an app for that!
tuesday 6p Pilates class
i'm suddenly getting a lot of interest in this class! if you are planning on coming, i need YOU to go in & save a spot in the online scheduler. if you're going to miss, please go in & cancel anythign you've confirmed. for the month on May, its $15 for drop in, and $48 for all 4 classes May 3, 10, 17 & 24.
my apologies to those that were interested in the monday morning pilates class. obviously it got dropped when i took mondays off from clients. i honestly am not sure where it  would go at the moment, but i'm keeping an eye open for interest & a time slot.